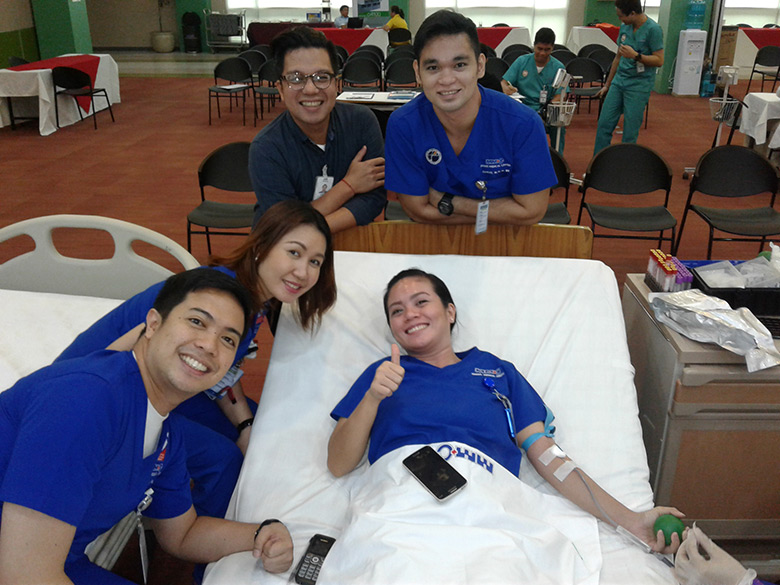 MakatiMed employees happy and smiling during the Anniversary Mass Blood Donation Drive
Over 100 donors participated in Makati Medical Center's Anniversary Mass Blood Donation Drive on May 26 at the 8th Floor Tower 2 Auditorium, held in line with Makati Medical Center's 47th Anniversary celebration. 
The in-house blood donation drive was organized by the Blood Bank and Transfusion Services of the Department of Pathology & Laboratories, in coordination with the Human Resources Management & Development Division.
A total of 105 employees and volunteer donors participated and was screened for donation, with Blood Bank able to collect 73 units of blood from 73 successful blood donors.