By Filomena L. Montinola, MD, Department of Dermatology
The Art Wednesday Group, composed of doctors and friends of the Makati Medical Center, started the celebration of MakatiMed's 50th anniversary by mounting a two-week art exhibit dubbed as "Pincel De Oro" in collaboration with the MMC Foundation. The activity showcased the paintings of doctors and guest artists from November 28 to December 15, 2018 at the 1st Floor Tower 1.

Opening ceremonies were graced by special guests during the ribbon cutting. These include Ms. Vicky Fernandez Zubiri, the artist and daughter of MakatiMed's Founders, Manuel C. Fernandez, Sr., MD; international artist and musician Mig Ayesa; Johnny B. Sinon, MD, Medical Director; and Dennis G. Damaso, MD, Institutional Review Board Director and MakatiMed 50th Anniversary Coordinator.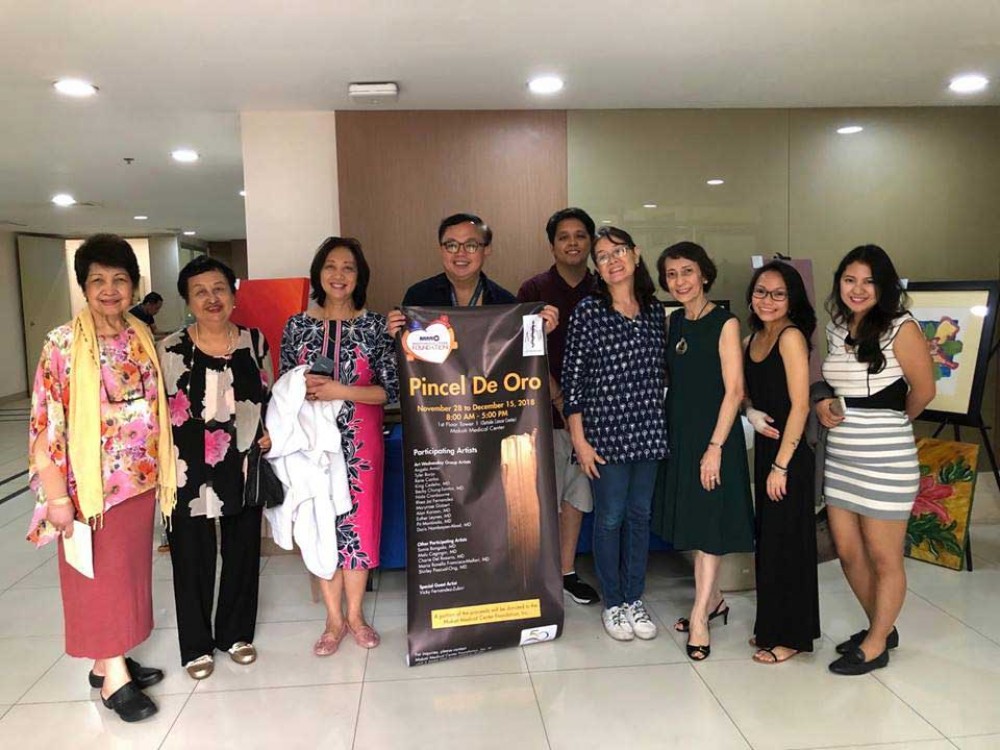 The Art Wednesday Group hosts an art exhibit sale for the 50th Anniversary of Makati Medical Center.
Four (4) Art Therapy Workshops were also conducted by the Art Wednesday Group and it was attended by doctors, guests, and family. The MMC Foundation's partners from the Armed Forces of the Philippines were also in attendance, mostly battle casualties from Marawi and other conflicts.

A separate art therapy workshop was also conducted for the officers and enlisted personnel of the Philippine Navy stationed at Fort San Felipe, Cavite City in partnership with the Directorate for Health Services of the Philippine Navy.  The workshops were conducted by art teachers Maestra Maryrose Gisbert Domingo and Maestro Rene Canlas.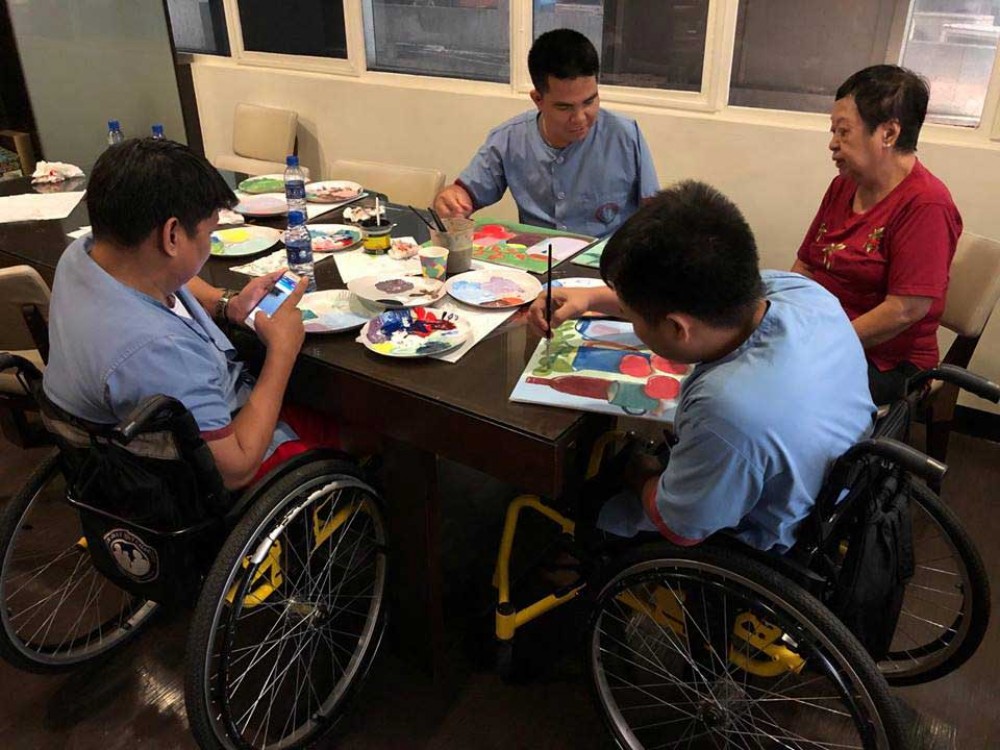 Embattled soldiers of the Armed Forces of the Philippines join the art workshop prepared by the doctor artists
A portion of the proceeds of the art exhibit sale and workshops was donated to support the MMC Foundation's programs and projects designed to benefit its public hospital partners, as well as MakatiMed-based organizations and departments.