Makati Medical Center Obstetrician Gynecologist Julita R. Jalbuena, MD received an award for "Excellence in Clinical Practice" in the annual convention of Philippine Obstetrical and Gynecology Society (POGS) held at the PICC-Sofitel Complex on November 13 to 16, 2018.

Dr. Jalbuena's career throughout her 65 years of service was reminisced through a video presentation prepared by the organization.

Aside from being a MakatiMed physician, Dr. Jalbuena also served as a consultant at Philippine General Hospital (PGH); a member of the Professional Regulation Commission (PRC) Board of Medicine; President of the Philippine Association of Board Examiners for two (2) terms; and a professor VIII at the University of the Philippines College of Medicine, University of Santo Tomas, Emilio Aguinaldo College of Medicine, and De La Salle College of Medicine.     
               
According to her, she attributes her success and stamina to God's mercy and love.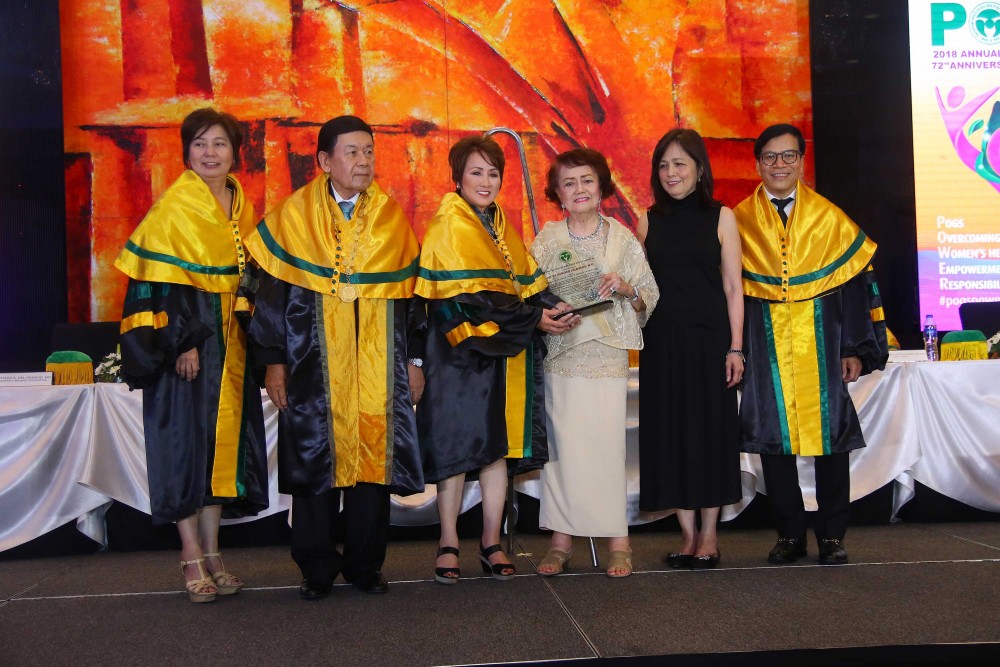 Julita R. Jalbuena, MD of the Department of Obstetrics and Gynecology accepts the Excellence Award from the Philippine Obstetrical and Gynecology Society (POGS).