By: Loren F. Delima, RN, Assistant Operations Manager for Operative Services – Operating Room 
The Day Surgery Unit, located at the 6th Floor Tower 2, officially opened on August 1.
Attending the inauguration were Arnel D. Diaz, MD, Head of Operating Room and Department Chairman of Surgery; Jose Dante P. Dator, MD, Director for Professional Services; Manuel O. Fernandez, MD; Marielle M. Rubio, Division Head for Service Operations; Pilar S. Baltasar, Division Head for Quality Management; Janine Agatha F. Lota, Division Head for Human Resources  Management & Development; Alexander M. Sangoyo, RN, MAN, Assistant Director, Specialty Nursing Services; Eda Bernadette Bodegon, RN, MAN Operations Manager for Operative Services; Leah Ante, Department Manager for Operating Room.
The Day Surgery Unit caters to ambulatory patients who will undergo minor procedures under local anesthesia.  Procedures include but are not limited to: excision of mass or cyst, circumcision, removal of ingrown toenail, repair of lacerations, incision and drainage, wound debridement, incision and curettage, orthopedic minor surgeries, and plastic surgeries.
The unit has two (2) sterile rooms and one recovery room. Service hours are from 9:00AM to 5:00PM, Mondays to Saturdays, excluding holidays. For reservations, please contact 88888 999 local 3433. For inquiries, contact locals 3422 and 3423.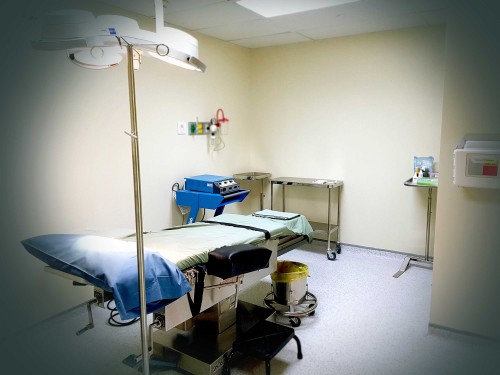 Inside the operating room theater. DSU can accommodate minor procedures under local anesthesia.