Dental implants are an increasingly popular option for those who have lost one or more teeth. Unlike dentures or bridges which are removable, dental implants are a permanent solution that can look and function just like natural teeth.
Dental implant surgery is a complex procedure that requires careful consideration. Several factors should be considered, including your overall health, your teeth and gums condition, and any medications you are taking.
If you are considering dental implants, it is important to understand what they are, when to get them, and what the procedure involves. It is also essential to seek professional medical advice before making any decisions. By the end of this article, you will have a better understanding of dental implants and whether they are the right choice for you.
What are Dental Implants?
Dental implants are artificial tooth roots. They are surgically implanted into the jawbone to support a replacement tooth or bridge. They are made of biocompatible materials such as titanium. These materials fuse with the natural bone over time, creating a strong and stable foundation for the artificial teeth.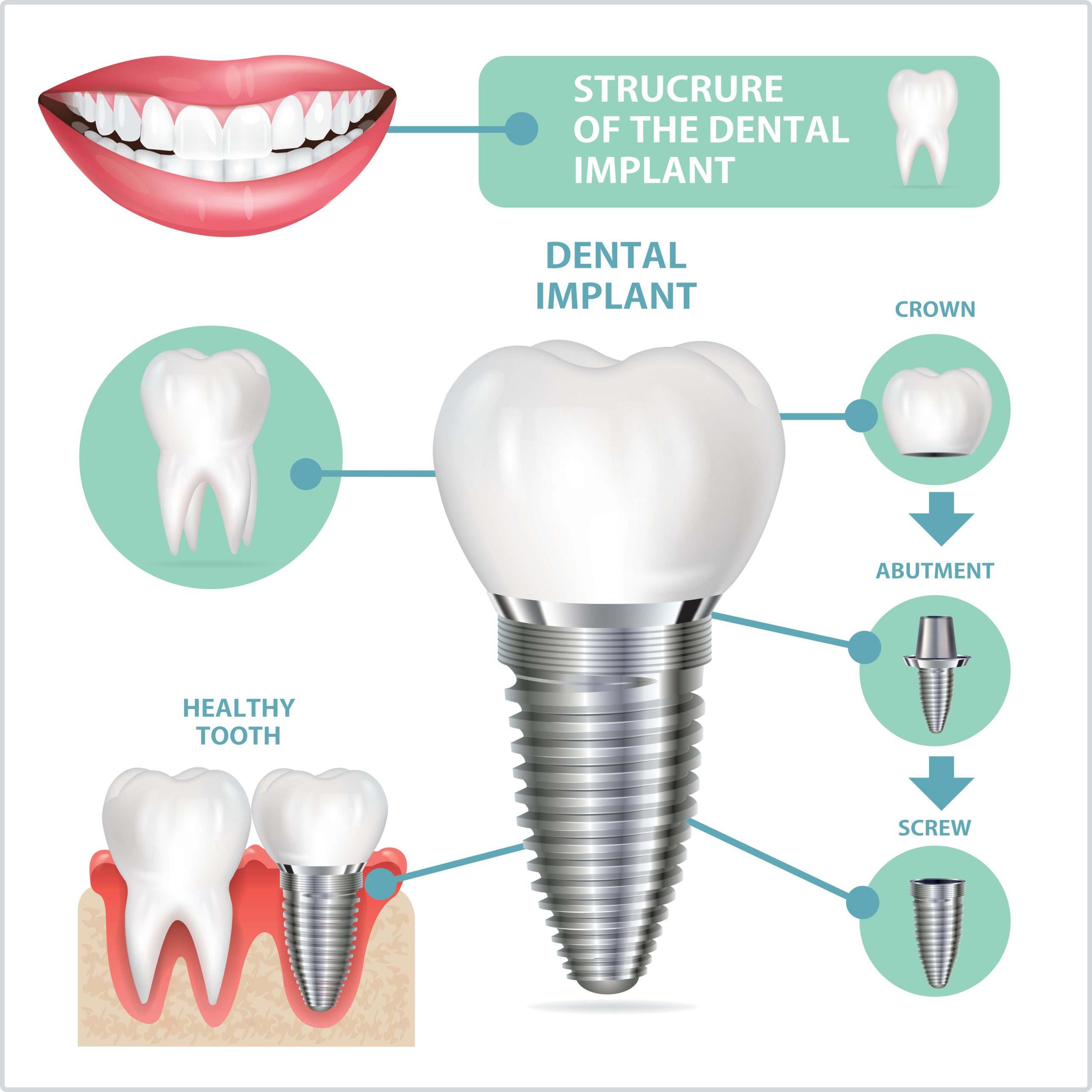 Dental implants may be recommended for a variety of reasons, including to replace one or more missing teeth, to support a bridge or dentures, or to improve the function and appearance of damaged or decayed teeth. They may also be recommended for patients with jawbone loss or other conditions that make it difficult to wear dentures.
The main types of dental implants are endosteal and subperiosteal. Endosteal implants are the most common and are implanted directly into the jawbone. Subperiosteal implants are implanted under the gum tissue but above the jawbone.
Benefits of getting Dental Implants
Dental implants can positively impact a patient's oral health, quality of life, and self-esteem. They provide a long-lasting solution for lost or damaged teeth and can help prevent bone loss in the jaw. Dental implants also allow patients to eat and speak more comfortably and can improve the smile's appearance by restoring a natural-looking teeth structure.
Additionally, they do not require any special maintenance such as soaking or adhesives like dentures do. Dental implants can last years or a lifetime if properly cared for, making them cost-effective in the long run.
When to Get Dental Implants
It is important to discuss the advantages and disadvantages of dental implants with a qualified dental professional before deciding whether they are the right choice for you. Dental implants are recommended if:
1.   Your dental conditions require it
Dental implants are often recommended for people with one or more missing teeth. This is because when a tooth is lost, the jawbone that supports it may begin to deteriorate, which can cause several problems over time. The remaining teeth may shift out of alignment, the jawbone may weaken, and the face may appear sunken or aged.
Dental implants can help prevent these problems by replacing the missing tooth root with a titanium implant surgically placed in the jawbone. Over time, the bone will grow around the implant, creating a strong, stable foundation for a replacement tooth or teeth. This can improve chewing function and help maintain the structure of the jaw and face.
Dental implants may also be recommended for patients with damaged or decayed teeth that cannot be repaired with a filling, crown, or other restoration. If the tooth is too damaged to save, it may need to be extracted, and a dental implant may be the best replacement option.
Dental implants may sometimes be recommended to support a bridge or dentures. This can help improve the restoration's stability and comfort and reduce the risk of bone loss in the jaw.
2.   You have good overall health
To undergo dental implant surgery, a patient must have good overall health. They should not have conditions that could compromise the healing process, such as uncontrolled diabetes, autoimmune diseases, or blood clotting disorders.
Additionally, patients who smoke or use tobacco products may be advised to quit before undergoing the procedure, as smoking can increase the risk of complications and reduce the success rate of the implants.
3.   You have sufficient bone structure
Another important factor in determining candidacy for dental implants is the amount of bone structure in the jaw. The implant is inserted directly into the jawbone, and sufficient bone density is necessary to ensure proper support and stability. In some cases, patients may need to undergo a bone grafting procedure to build up the bone density in the jaw before implant surgery.
The Drawbacks of Dental Implants
While dental implants offer many benefits, they are not suitable for everyone. The surgery can be complex and lengthy, and not all patients may be good candidates for the procedure. Additionally, the cost of dental implants can be higher than other tooth replacement options, and you would have to check if your insurance covers it.
Make sure you've also considered alternatives to dental implants, which include dentures, bridges, and partial dentures. These options may be more affordable or suitable for patients who are not good candidates for dental implant surgery.
Unlock Your Best Smile Yet
Dental implants can be an effective solution for various dental conditions, including missing or damaged teeth. Any risks and potential complications associated with dental implant surgery can be minimized by choosing an experienced dental professional, following all pre- and post-operative instructions, and maintaining good oral hygiene habits.
If you're considering dental implants, consult a qualified dental professional to determine whether they are the right option for your needs. The team of experienced dental professionals at Makati Medical Center can provide the expert care and support you need for a successful and long-lasting outcome. Don't let missing or damaged teeth hold you back—take the first step towards a brighter, healthier smile today