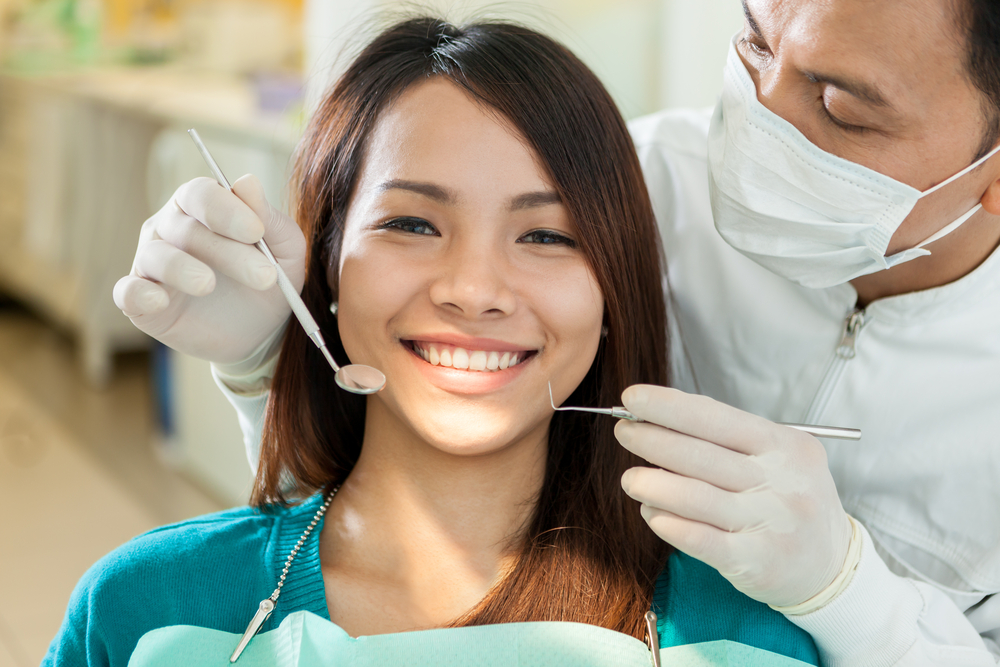 Presenting a pleasing smile is one of the many ways a person can make a good impression. Not only do they convey a positive image, but they can also highlight the importance of maintaining good oral health practices.
Attaining healthy teeth, gums, and other parts of the oral cavity plays a vital role in preventing serious health conditions. These include cavities, cracked tooth syndrome, noma (inflammation of the mouth), and oral cancers, among others.
Main Parts of the Oral Cavity
The oral cavity is made up of different parts, each with a specific function. Here is a list of what they are and how each one functions:
The lips are the entrance to the oral cavity. They help in chewing while the mouth remains closed. They also help in spoken and unspoken language through the formation of sounds, words, and facial expressions.
Food and liquids can be held in place with the inner cheeks. They also produce enzymes that aid in enzymatic digestion through the parotid gland.
The gums form a seal around the teeth to keep each piece in place. They also serve as a protective barrier to prevent bacteria from entering and causing decay or an infection.
Every type of tooth has a different name and function, but they are all made up of layers called the enamel, dentin, pulp, and cementum. Their primary function is to help break down food into smaller pieces while aiding in speech and adding shape to the face.
The tongue contains multiple sensory bumps called the papillae that help the mouth pick up different kinds of tastes. They also help grip food so that it stays in place while chewing.
When swallowing or sucking, the palate elevates to help block and separate the nasal cavity by the pharynx through a vacuum in the oral cavity. This helps keep food and other substances outside of the respiratory tract.
The immune system's first line of defense are the tonsils, which prevent bacteria from entering through the mouth or nose. Many white blood cells can also be found here, dealing with pathogens that try to enter through the oral cavity.
The floor of the mouth separates the tongue and mandible (lower jaw) to allow flexible movement and mobility. It is made up of tissues that line the mouth's interior and plays a huge role in the reconstruction of the oral cavity.
8 Ways to Maintain Good Oral Health and Prevent Mouth Diseases
Having good oral health does not need to be complicated. This can easily be achieved by developing these healthy oral care habits:
1. Brush your teeth with fluoride toothpaste at least twice a day
Regular brushing should be done daily. Otherwise, tooth decay and other forms of mouth disease can begin to develop. However, brushing should also be done with caution to prevent the gums from bruising or bleeding.
2. Visit the dentist at least once a year even if there are no oral health concerns
Regular visits to the dentist can keep the oral cavity in a healthy state by removing tar buildup. Opting for good dental services is also an excellent way to get ahead of any developing oral issues that could become troublesome in the future if left untreated.
3. Floss regularly
Flossing keeps the teeth and gums healthy by removing food and buildup between each tooth. This practice should be done regularly once each day to avoid plaque buildup.
4. Add mouthwash to the routine
An antibacterial mouthwash should be used after brushing and flossing the teeth. Adding this to a regular oral care routine can help further eliminate bacteria in the mouth.
5. Stay hydrated
Regularly drinking water dilutes the acids that come from food and other beverages. This helps reduce stains on the teeth and lowers the risk of bad breath.
6. Limit your sugar intake
Sugary food and drinks help bacteria in the mouth to grow and produce more plaque that can harm the teeth's enamel. If penetrated, cavities begin to form, and the tooth starts to rot from the inside.
7. Use the correct type of toothbrush
Different toothbrushes can provide both advantages and disadvantages based on the person's needs. For instance, toothbrushes with harder bristles may not be ideal for those with sensitive gums.
8. Avoid or quit using tobacco products
Smoking can lead to multiple health problems, which can be difficult to treat later on. In terms of oral health, plaque can build up quickly while causing other issues such as gum disease and tooth loss.
Get the Best Smiles from Good Oral Care
Maintaining good oral health practices is the key to a winning smile. But it is also one of the most effective ways to prevent oral and other diseases. As such, it should always be a consistent routine that everyone should practice each day.
Learn more about how you can achieve a healthy oral care routine and reach out to Makati Medical Center for our world-class dental facilities and services.