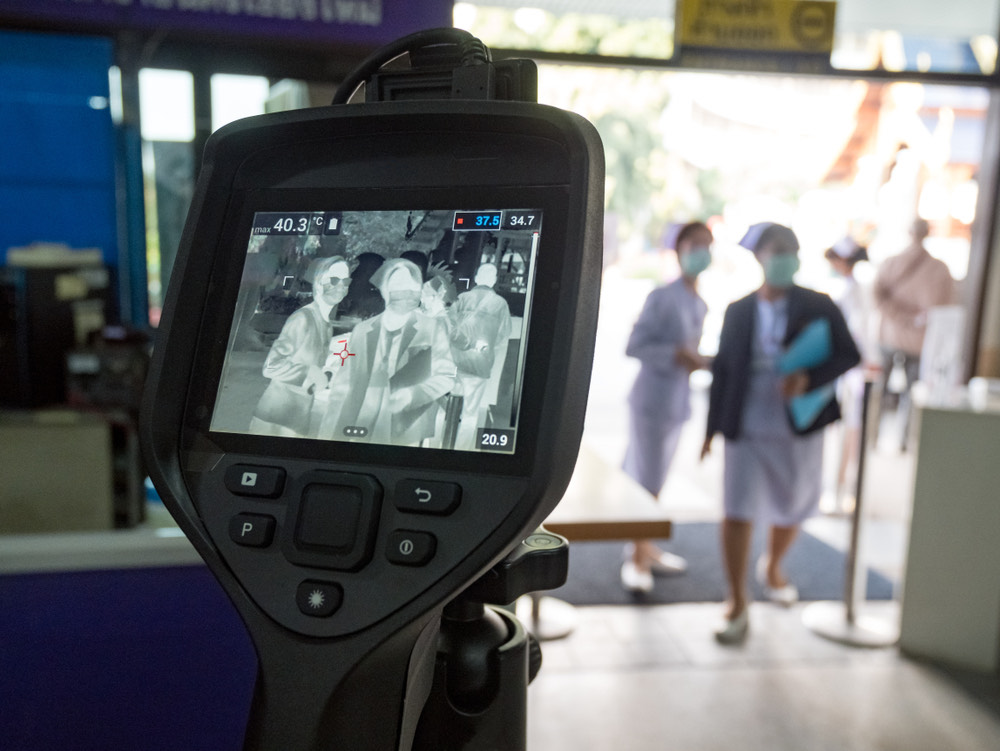 As new variants of COVID-19 continue to pose a global threat, the pandemic rages on. In keeping the economy afloat, people are trying to go about their business. Restaurants are transitioning to the al-fresco scene. Corporations are observing work-from-home and remote work setups, limiting their operational capacity, for the safety and convenience of their employees. Malls are requiring proof of vaccination to allow entry. The government is imposing RT-PCR tests and stricter quarantine measures for travelers. Offices are operating at a limited capacity.
 
These adaptive changes and how people continue to report to their workplace are part of the new normal in the Philippines and many parts of the world. Various sectors are trying to find ways to continue operations since they cannot simply halt for long periods. With healthcare at the forefront, people should know what to expect when visiting their doctors or a hospital to ensure operations continue safely for everyone during this health crisis.
 
But how exactly are hospitals adjusting to the new normal? What guidelines should visitors keep in mind before going? How can the public better prepare for their subsequent hospital visits?
 
What to Expect During Doctor and Hospital Visits
Health screening is done before entering the facility
Before staff or guests enter a medical facility, screening through 
temperature
 and symptoms checks are conducted. Visitors may save time by taking a screening assessment via an online form, indicating if a person is experiencing any COVID-19 symptoms.
Guests who are experiencing COVID-19 symptoms are discouraged from visiting the hospital
Visitors who have tested positive for COVID-19 or are experiencing COVID-like 
symptoms
 are advised to get a swab test. Those who have been in contact with a person who tested positive, or required to undergo quarantine will not be allowed to enter the hospital's premises.
Guidelines for areas (zones) for COVID-19 and non-COVID-19 patients
To ensure the safety of patients, areas known as "zones" have been identified for COVID-19 and non-COVID-19 cases. The Hot Zone is for patients who have tested positive or are showing signs and symptoms of COVID-19. The Cold Zone, in contrast, only allows patients who do not exhibit known signs of COVID-19 and are rather treated for other sicknesses or emergencies.
 
Units, such as the Emergency Department, the Labor and Delivery Suites, and the Operating Room, are identified as Hot and Cold Zones. For units where patients are admitted, aside from the said zones, Pre-Procedure or Pre-PCR Care Unit (PREPCU) Zones are identified. These areas are for patients who do not have COVID-19 symptoms but require waiting for their Reverse Transcription Polymerase Chain Reaction (RT-PCR) test results before they are allowed in the non-COVID-19 inpatient zones to avoid cross-Infection among patients and guests.
Strict physical distancing is followed
As a safety precaution, visitors are expected to stay at least 
six (6) feet
 or two (2) meters apart from other guests. Aside from rigid disinfection of rooms and common areas in the hospital, waiting room seating is appropriately distanced and could be separated by dividers. A marker on the floor or chair is also available to indicate where guests should stand or sit in line.
PPE protocols are observed by hospital staff
Depending on the situation and the role of the staff, they are tasked to wear face masks, 
personal protective equipment (PPE
)
 suits, and gloves. Additionally, the staff are required to regularly use alcohol and wash their hands after every interaction with a new patient.
What Are Expected from Patients
Face masks and face shields should be worn at all times
Wearing a face mask can 
lower the risk
 of a person getting sick with COVID-19. It also protects other patients in the hospital from contracting the virus by limiting the emission of droplets when coughing or talking. Thus, hospitals require face masks to be worn at all times. Whether it be an ear loop, surgical, N95, or do-it-yourself masks that are in line with 
CDC mask guidelines
, proper PPE can significantly reduce exposure from or transmission of the virus. Per guidelines of the Philippine Inter-Agency Task Force for the Management of Emerging Infectious Diseases (IATF-EID), wearing of face shields is required in a medical facility setting.
Transparency in their condition
If a patient is feeling unwell and experiencing cough, fever, colds, sore throat, or any other COVID-like symptoms, it is crucial to first call the hospital regarding the steps to take. If they are having symptoms of COVID-19, self-isolation at home is recommended 
ten (10)
 days from the onset of symptoms. Honestly answering the screening questions is also expected.
Adhere to patient and visitor guidelines
Patients and visitors are highly encouraged to set their doctor's appointments or medical procedures beforehand. To reiterate the importance of the safety of patients, guests, and staff, only one companion is allowed. For the latest updates regarding hospital visits, patients and guests can check the facility's website or social media accounts.
Adjusting to the New Normal
As society continues to adapt to the new normal, Philippine health protocols are evolving to accommodate the needs of the public and make people safer while the pandemic is ongoing. Hospitals and health facilities have established safety processes for all their patients and visitors. In turn, patients are expected to play their part in mitigating the spread of COVID-19.
 
Indeed, following health protocols are vital to ensure safe hospital visits. The world-class healthcare services of MakatiMed ensure that its visiting patients going in for treatment or an executive checkup are kept safe at all times. Check out our outpatient care to learn more about how MakatiMed is adjusting to the new normal.