The Section of Radiation Oncology of the Department of Radiology held a forum in February 2017 to announce the revival of its Stereotactic Radiation Surgery Program using its TomoTherapy machine.
The forum "Stereotactic Radiosurgery in the Age of TomoTherapy" was held at the Medical Education Library, with guest speakers from UCLA (University of California, Los Angeles) Medical Center and City of Hope.

Stereotactic radiation surgery or SRS is a highly precise nonsurgical radiation therapy used to treat small tumors and functional abnormalities found in the brain. It focuses high-dose radiation on small areas, which helps preserve surrounding healthy tissue.

Makati Medical Center pioneered this procedure in the country way back in 1996 using a linear accelerator, the Siemens Mevatron. Since then Makati Medical Center has moved on to a new platform of radiation therapy machines when it acquired its first TomoTherapy in 2012 and the second one recently installed in May 2017. To revive the SRS program using the TomoTherapy machine, the Section invited experts from UCLA and the City of Hope Hospital, California to talk about their experience with this system.

Following welcome remarks delivered by Section Head, Dennis V. Doromal, MD, Robert K. Chin, MD (UCLA) discussed "SRS using TomoTherapy for CNS Tumors". This was followed by An Liu, PhD, who discussed "Radiation Physics".

The forum closed with a Resident's Case Discussion by the Section of Neurosurgery of the Department of Neurological Sciences.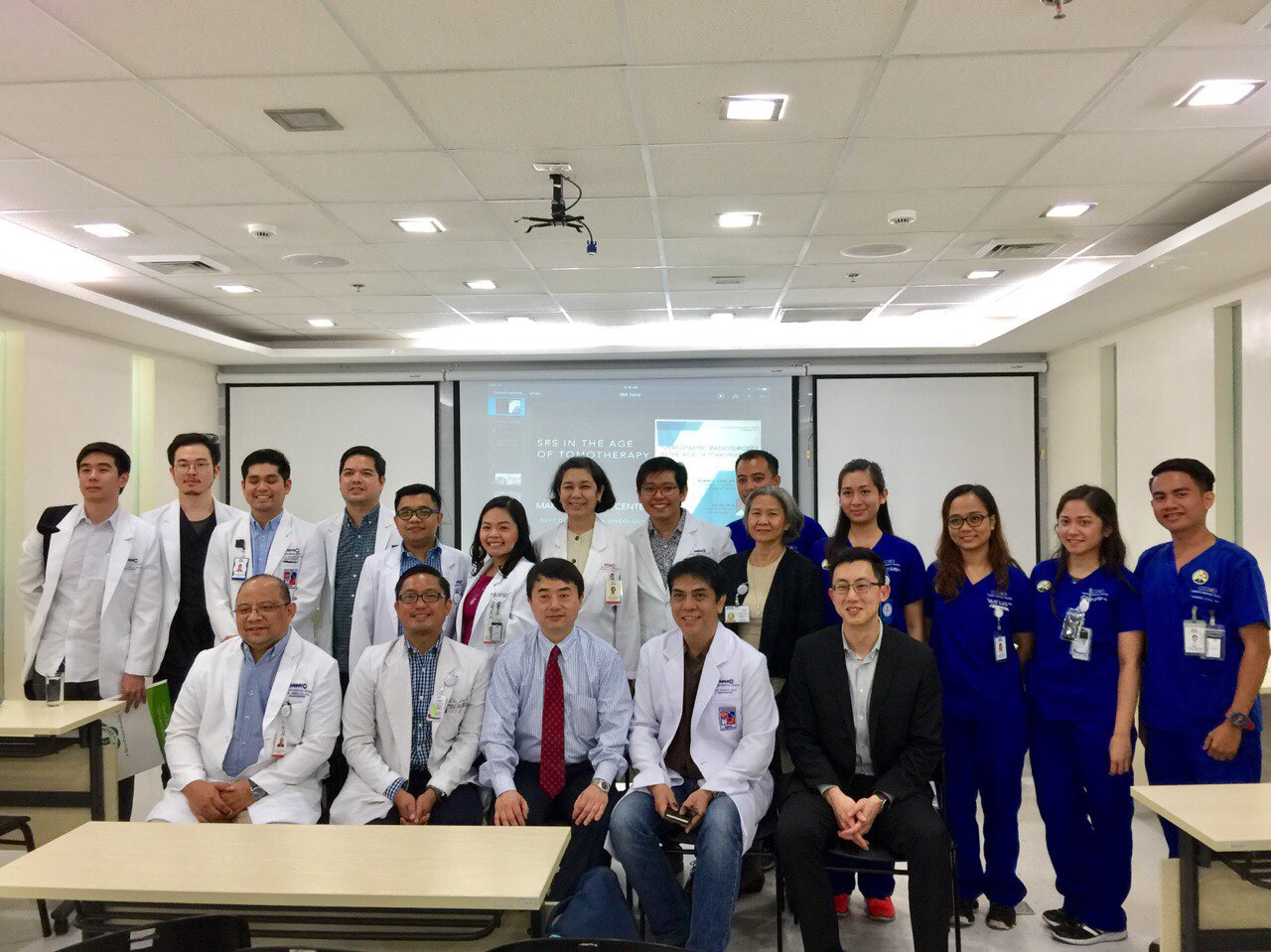 Guest speakers with the Makati Medical Center hospital staff at the forum "Stereotactic Radiosurgery in the Age of TomoTherapy"