By: Merle F. Dela Cruz-Odi, MD – Pain Management Services
In resonance with the International Association for the Study of Pain (IASP) Global Year Against Pain (GYAP) in the Most Vulnerable, members of the Makati Medical Center Pain Management Services (PMS) of the Department of Anesthesiology held a half-day Lay Forum and Pain Consultation at the Barangay Santa Cruz Hall, Makati City.
Attended by 30 elderly members of the barangay, the program started with a lecture on "Pain in the Most Vulnerable Population" by Guinevere Ortiz Luis-Co Say, MD. This was followed by consultations with pain specialists from PMS: Rosario M. Cloma, MD; Merle F. Dela Cruz-Odi, MD; Noemi M. Sarabia, MD; and pain nurses Jo-Anne C. Rivera, RN; Elizabeth F. Migallon, RN; Catherine T. Chu, RN; and Jonah M. Faminialagao, RN. Joining the clinic after the lecture, Franklin S.P. Domingo, MD attended to pain patients and administered acupuncture to senior citizens with joint pains.
Over the past four years, lay fora were conducted by the PMS in the hospital during the Pain Week held annually. To increase the reach of the program in 2019, it was decided to bring the lay forum directly to the Barangay.

Enthusiastic elderlies with an array of complaints from osteoarthritis to pain from a broken heart attended the lecture.

Another lay forum is planned for a different barangay in Makati City for Pain Week 2020.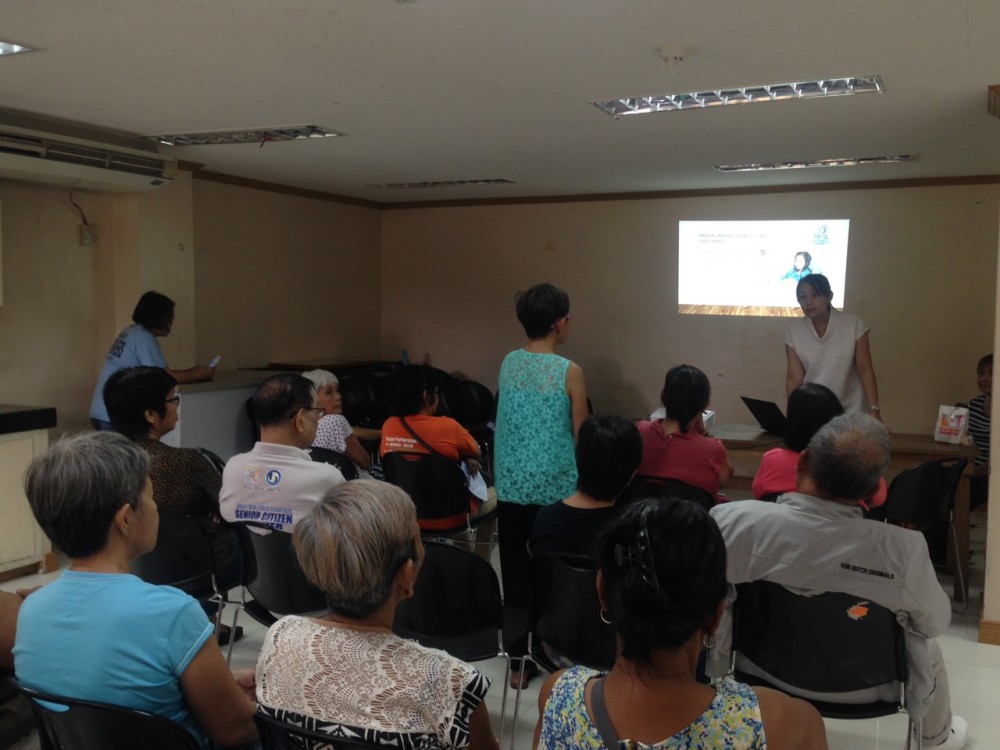 A senior citizen attendee engages in a discussion with Guinevere Ortiz Luis-Co Say, MD during the lecture.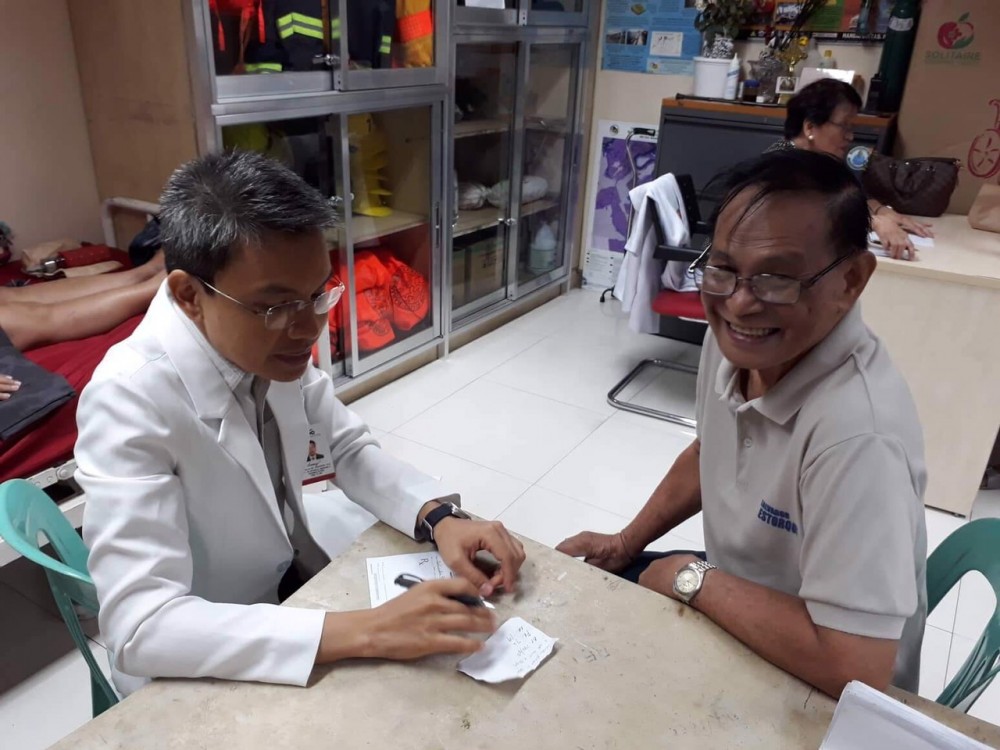 A patient consults with Franklin S.P. Domingo, MD.