By: Farrah T. Visey MSN, RN & Eirene Aldave, MAN, RN, Nursing & Patient Care Services Division
The Maternity Services and Endoscopy hosted the 2nd Nursing Grand Rounds for 2019 titled "Be Beautiful Down There: The Science of Feminine Healthcare," on March 4, 2019 at the 8th Floor Auditorium, Tower 2. With 200 participants in attendance, the program covered the current trends on feminine healthcare and nurses' responsibilities in caring for patients requiring interventions to address holistic needs.
Christine A. Donnelly, EDL, MSN, MA, RN, Chief Nursing Office & Vice President for Nursing & Patient Care Services Division (NPCSD), opened the session. She highlighted that nurses should be well-disciplined to sustain efficient and effective patient care supported by a strong nurse-physician collaboration. She also emphasized that nurses should appreciate the advocacy on feminine healthcare that have a good impact on women and their relationship with their significant others.
Annebelle Aherrera, MD, Obstetric Gynecologist (OB-GYN) and Aesthetic Gynecologist of the Department of OB-GYN, discussed how aging, childbearing, and hormonal changes can affect female genital tissues in a way that interferes with a woman's quality of life. Liezel Ann B. Tejero RN, Registered Nurse of Delivery Room, explained possible nursing diagnosis for patients requiring feminine restorative procedures. Elsa V. Pasco, RN, MAN, Nurse Manager of Delivery Room 2, shared best practices in the care of patients undergoing surgical vaginal restorative procedures.
Makati Medical Center's NPCSD continues its commitment in professional development through continuing education and updates.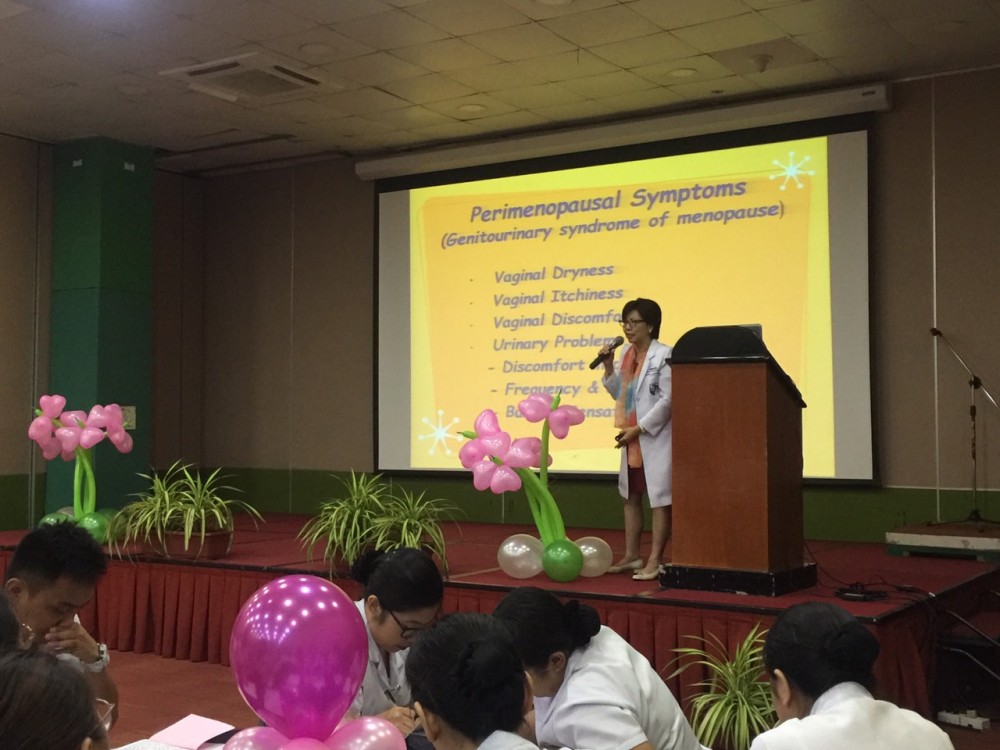 Annebelle Aherrera, MD (at the podium) as she delivers the first session on Feminine Healthcare.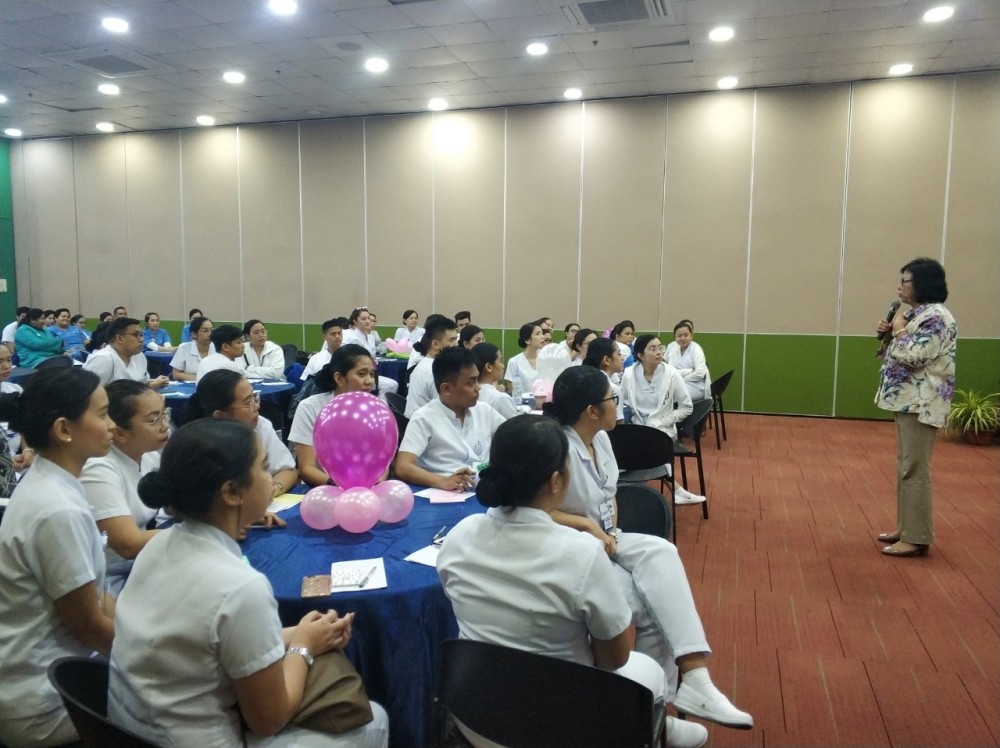 Christine Donnelly, EDL, MSN, MA, RN (right most), as she delivers the opening remarks.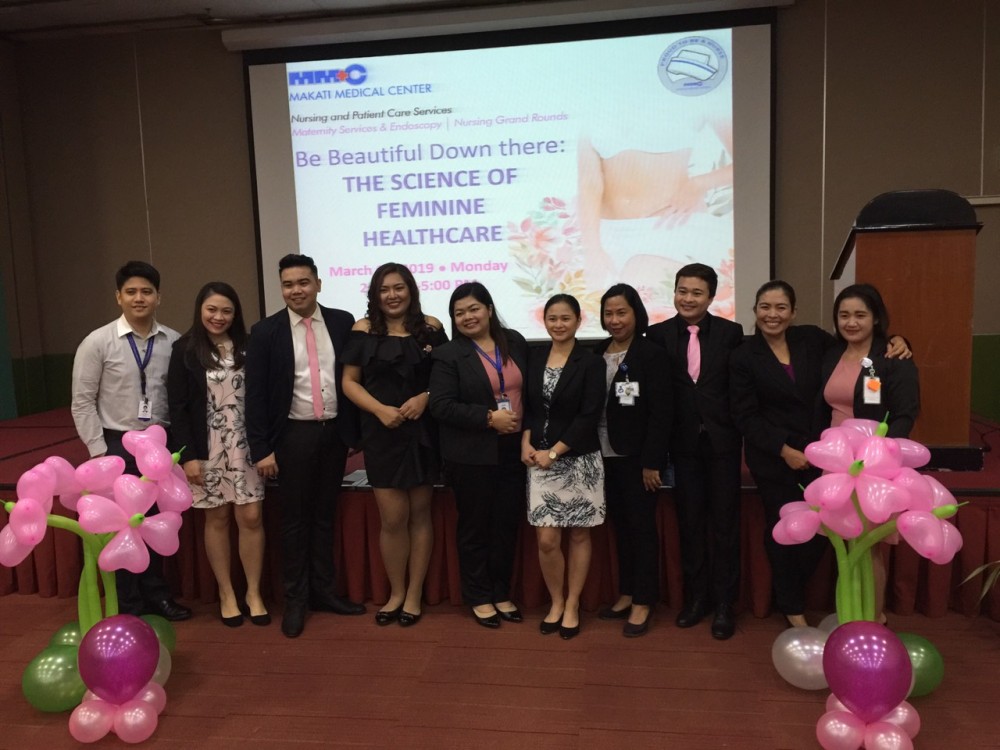 The organizing committee with Alexander Sangoyo, RN, MAN (left most) and Farrah Visey, RN, MSN (5th from the left) leading the team.