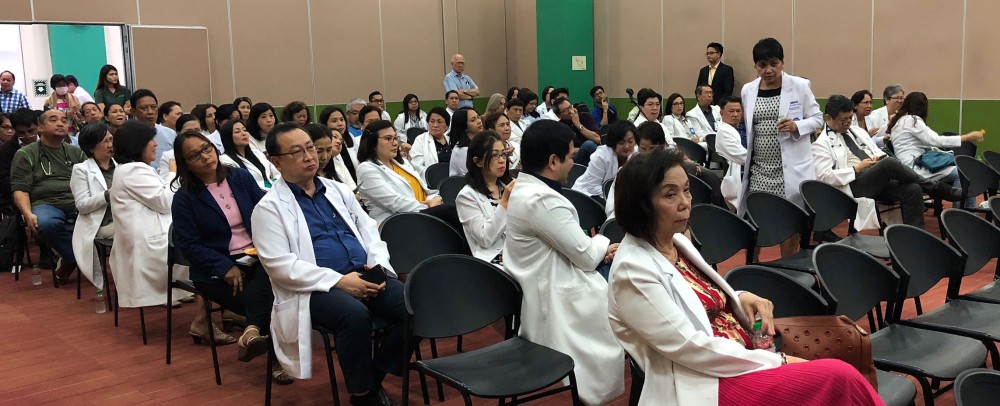 ​Makati Medical Center, through the Finance Division, held a one-day seminar for its medical staff on RA 10963 also known as the TRAIN (Tax Reform for Acceleration and Inclusion) law.
 
Isla Lipana & Co., the Philippine firm of PricewaterhouseCoopers (PwC) and MAkatiMed's audit firm, sent two of their senior partners to conduct the seminar lectures. Atty. Lawrence C. Biscocho, CPA (Tax Partner) specializes in tax structuring, M&A consulting, international tax services, and tax litigation. John Edgar Maghinay, CPA (Tax Director) has over fifteen (15) years of experience with PwC in tax compliance and due diligence review engagements (DDR). 
 
TRAIN was signed into law in December 2017 and took effect on January 1, 2018. This is the first package of the government's Comprehensive Tax Reform Program (CTRP).
 
Among the law's provisions are providing income tax cuts for majority of Filipino taxpayers, increasing the excise tax on automobiles and petroleum products, and imposing new taxes, such as excise tax on sweetened beverages and non-essential services (e.g. invasive cosmetic procedures).