By: Jean Vera O. Faronilo – Nutrition & Dietetics Department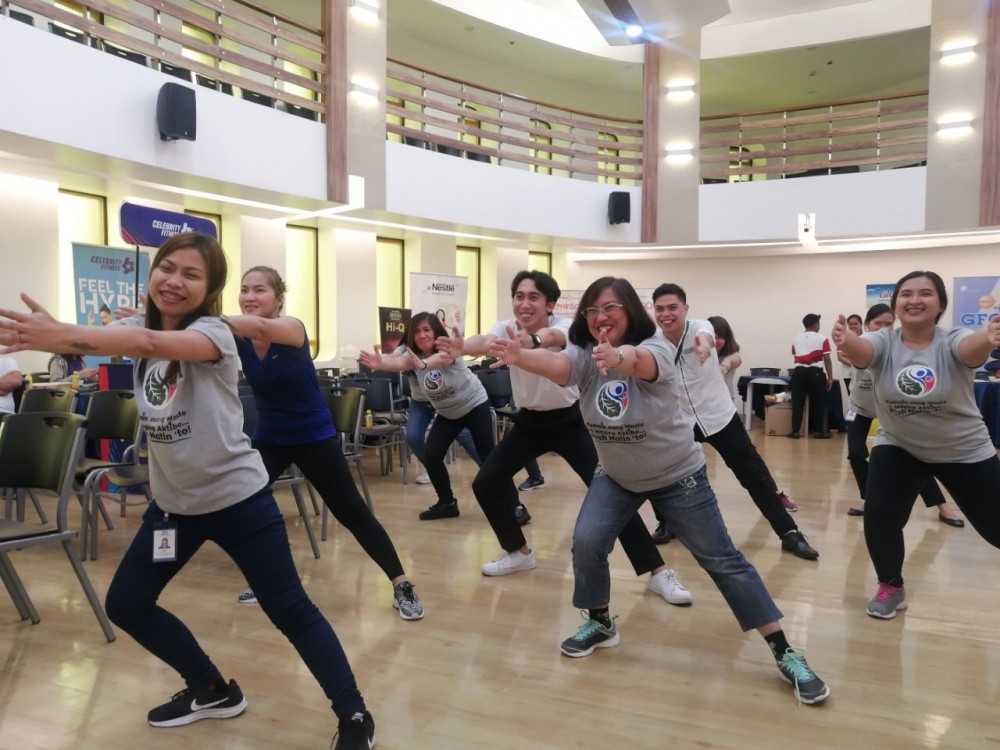 NDD team leads the Zumba session to promote increased physical activity.
The Nutrition and Dietetics Department (NDD) led the annual nutrition education and information campaign with the theme for 2019 "Kumain nang wasto at maging aktibo… push natin 'to!" (Eat healthy and do physical activity … let's push this!). The event encourages everyone to advocate and promote the importance of healthy diet, increased physical activity and reduce sedentary behavior. The promotion of physical activity across the population is imperative for the reduction of non-communicable diseases (NCD's) such as obesity and diabetes.

Among the month-long activities were nutrition trivia to employees, free nutrition consultation, wet and dry sampling of some nutraceutical companies, lobby exhibit, and a culminating event where employees could sample healthy recipes and get nutrition information.

"Step it Up… Get Moving! Eat Healthy!", held on July 29, 2019 at the Ledesma Hall, aims to encourage everyone to take control of their physical health: to learn the facts they need in making healthy choices, and to make time for regular physical activity. The attendees watched a cooking demonstration highlighting the importance of mindful eating and exploring different flavors in new and creative ways. Equally important is to emphasize balanced healthy lifestyle through fun and challenging flexibility training, endurance exercises and Zumba workout.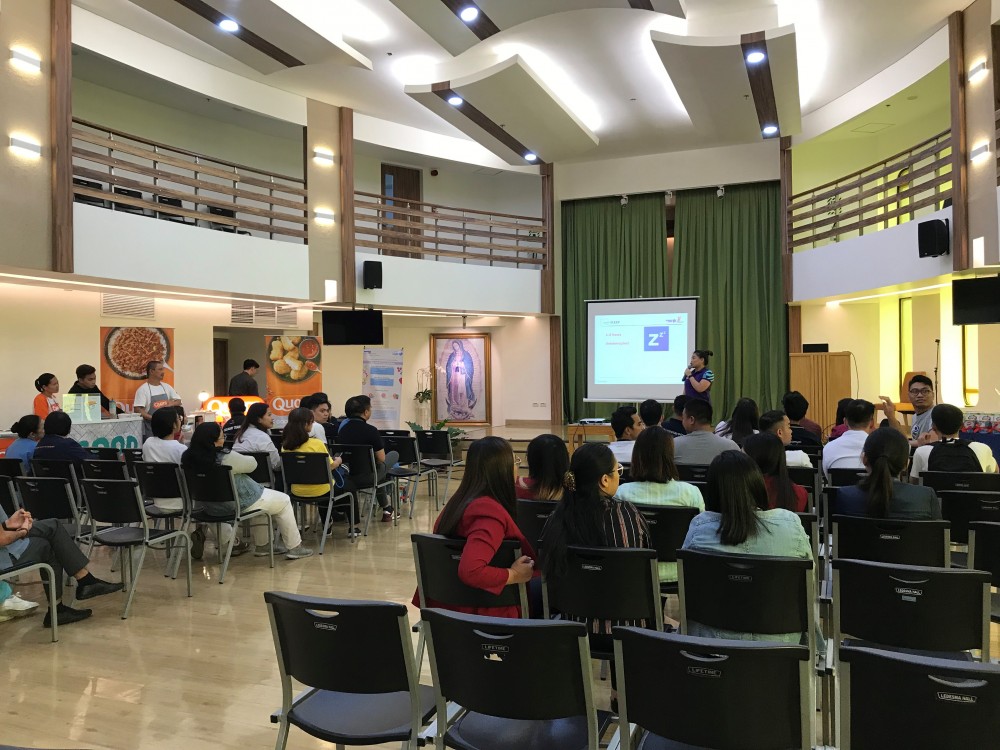 ​Employees from various departments attend the culminating activity for Nutrition Month 2019.