By Jillian Mae L. Tabora-Lacdao, MD, Section of Pulmonary Medicine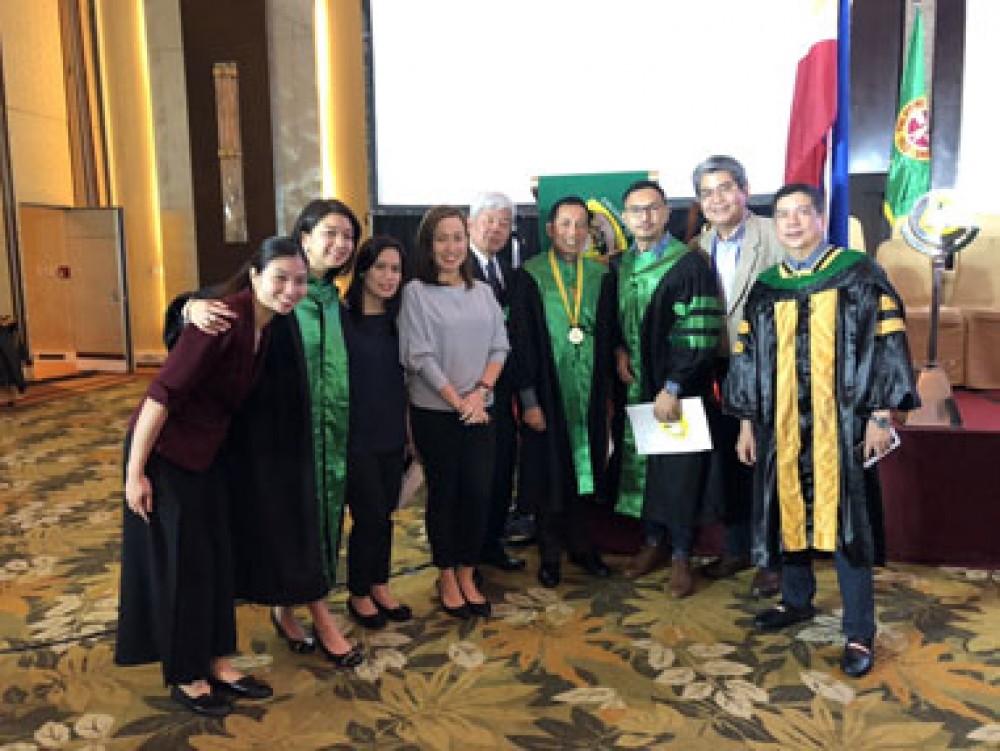 The MakatiMed Pulmonary Medicine team receives recognition at the 38th Annual Chest Convention.
The Philippine College of Chest Physicians (PCCP) held its 38th Annual Chest Convention on March 5 to 8, 2019 at the Edsa Shangri-La Manila.
 
Foreign speakers specializing in Pulmonary Medicine and Critical Care discussed the latest innovations and advances in the field. They met with the program participants led by Gregorio P. Ocampo, MD, the convention's Overall Chairman while past Section Chief, Alipio S. Abad, Jr., MD, is a member of the Organizing Committee and Abigail C. Zaraspe, MD is a member of the Awards Committee. 
 
The MakatiMed Section of Pulmonary Medicine members of the training program were recognized for their achievements. Rodrigo G. Cesario, MD, the outgoing Chairman of the Accreditation Board of the PCCP, received the Life Fellow Award for his contributions to society and the community. Jillian Mae L. Tabora, MD, a graduate of the training program, was inducted Fellow while Kenneth Jorge Lasafin, MD, was inducted as Diplomate. His research paper, "Validation of the Assess Respiratory Risk in Surgical Patients in Catalonia (ARISCAT) Risk Score in Predicting Postoperative Pulmonary Complications," co-authored by Alfred M. Apostol, MD won the Outstanding Research Paper Award. Second Year Fellows, Gracielle May C. Mendoza-Yu, MD and Annie May L. Dela Cruz, MD were nominated as Most Outstanding Fellow. First Year Fellows, Karen M. Golong, MD and Jeannette M. Daquinag, MD were inducted as Associate Members. Dr. Golong also placed second in the Quiz Contest with teammates from Perpetual Succour Hospital and Veterans Memorial Medical Center.
 
The MakatiMed capped the convention with a Fellowship Night at the Summer Palace, EDSA Shangri-La which was attended by all the graduates of the program and members of the Section.