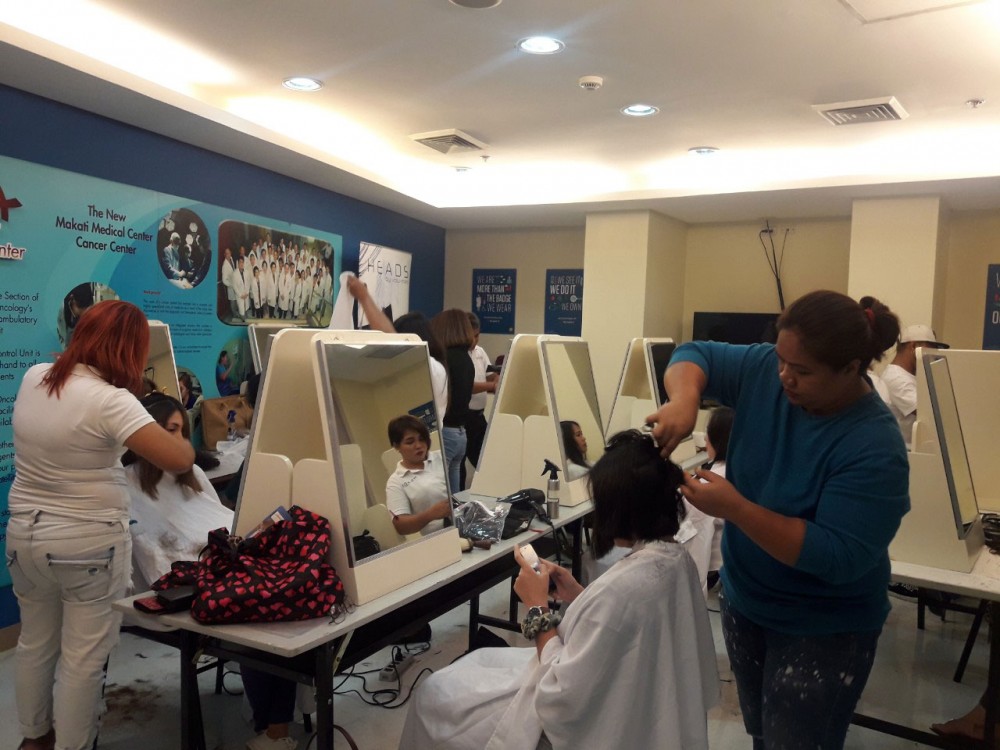 Hair donors get a free haircut and styling.
Makati Medical Center's hair donation drive, Gift of Your Hair 2019, collected bundles of hair for cancer patients from more than 200 donors on April 10. Different hair types, including gray and white hair, were accepted. The donated hair will be made into wigs for the patients.

A total of 159 people lined-up to cut their manes while 97 donors opted to hand over their tresses to the organizers, amounting to 256 donors. This year's hair donation drive had a significant increase in the number of donors as people from different parts of the metro went to MakatiMed's Cancer Center to avail of the free haircut and styling. All of the donors received a certificate and a token from the center.

In partnership with HEADS by Volumed, MakatiMed has been mounting the annual hair donation drive for four years now to help cancer patients who deal with hair loss as a side effect of their treatment(s). For people who are willing to donate their hair, the Cancer Center accepts hair donations anytime of the year.

Gift of Your Hair was headed by Ma. Felina Rosario P. Cruz, MD, Unit Head, Cancer Center Support Care Services; Ma. Belen E. Tamayo, MD and Victor Gozali, MD, co-directors of the Cancer Center.