By:  Ma. Teresa A. Torres, MD, Active Consultant, Section of Cardiology

Joanne Van Ryn, MD, German principle scientist of the Department of Drug Discovery for Boeringer -Ingelheim delivered this year's Dr. Mariano M. Alimurung Memorial Lecture entitled, "Anticoagulation Care Version 3.0: The Future of Anticoagulation Care in Stroke Prevention in Atrial Fibrillation".

Marking its eighteenth year, the Mariano M. Alimurung Memorial Lecture, held on September 16 at the 8th Floor Tower 2 Auditorium, honors the memory of Dr. Alimurung, Makati Medical Center co-founder. During his lifetime, he organized the best post-graduate courses, conventions and scientific meetings, inviting eminent local and international speakers to lecture on novel and interesting topics.

Dr. Van Ryn joins a distinguished lineup of past lecturers since 1994, all acknowledged experts in various areas of Cardiology, in keeping with Dr. Alimurung's vision of continuing medical education and excellence in scholarly pursuits.

Atrial fibrillation is a condition of irregularly irregular heartbeat (arrhythmia) that can increase the risk for blood clots inside the heart and cause massive stroke, and other related complications. Oral anticoagulants (anticoagulant medication taken by mouth) are prescribed to patients with atrial fibrillation to prevent blood clot formation and subsequently, stroke. However, anticoagulants also increase the risk of bleeding.

In her lecture, Dr. Van Ryn discussed Idarucizumab, a humanized monoclonal antibody fragment that binds with high affinity to oral anticoagulant Dabigatran, resulting in an almost irreversibly bound Idarucizumab-Dabigatran complex that neutralizes Dabigatran's anticoagulant activity.

This milestone discovery could provide a safe and effective way of reversing the anticoagulant activity in patients during emergency bleeding situations or surgery.

Benjamin N. Alimurung, MD, immediate past Medical Director of the Makati Medical Center, an Interventional Cardiologist and son of the late Dr. Mariano M. Alimurung, delivered a message of gratitude to Dr. Ryan and shared a photo of his father as a Cardiology Fellow-in-training at the Massachussetts General Hospital, sitting alongside stalwarts who were pioneers in the history of Cardiology .This offered  the audience a glimpse of the academic and scholarly environment which nurtured the educator and clinician in Dr. Mariano M. Alimurung and which led to his invaluable contributions to the growth of MakatiMed and the evolution of Philippine Cardiology.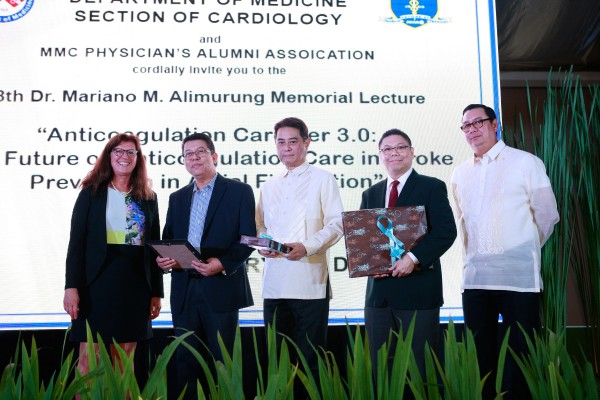 L-R:  Joanne Van Ryn, MD; Noel L. Rosas, MD; Benjamin N. Alimurung, MD;  Johnny B. Sinon, MD; Michael C. Wassmer, MD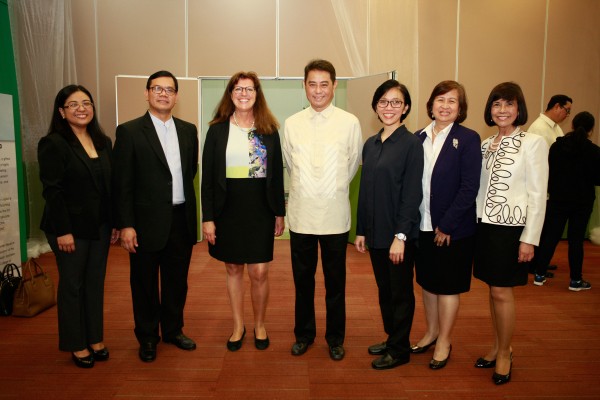 L-R: Greta Cortez, MD; Raul L. Lapitan, MD; Joanne Van Ryn, MD; Benjamin N. Alimurung, MD; Mila D. Uy, MD; Lourdes Dorion-Diaz, MD; and Eloisa G. Pastores, MD