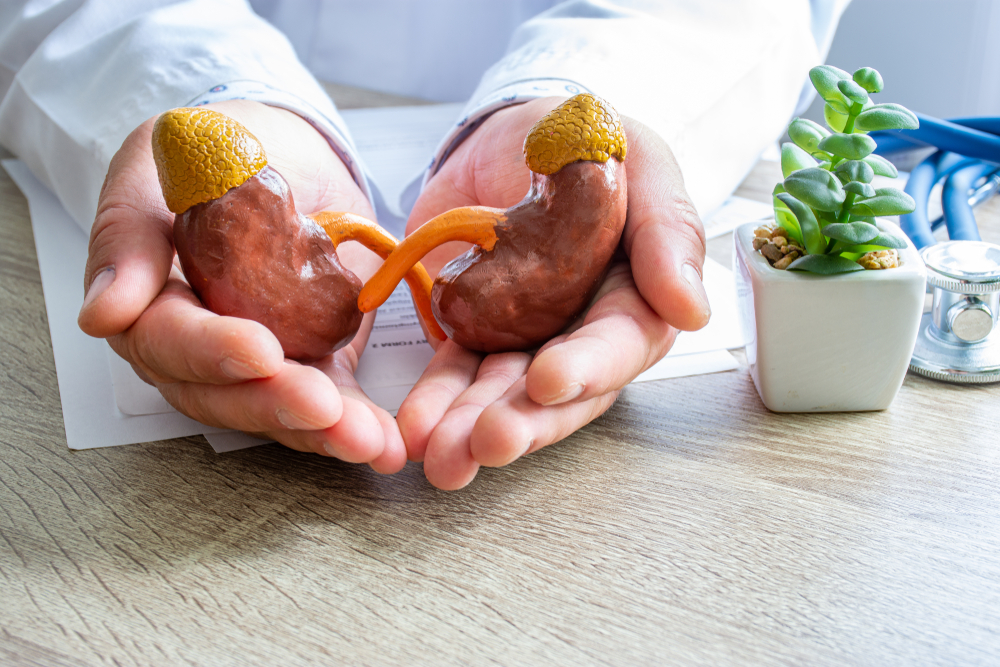 The kidneys perform some of the most essential functions in the human body. Apart from filtering and removing waste products from the bloodstream, they can control blood pressure and the production of red blood cells. Other functions also help improve and maintain bone health while balancing out different body chemicals.
Since they are vital organs, taking care of the kidneys should not be taken for granted. Failure to do so can lead to many complications, such as urinary tract infections (UTIs), formation of kidney stones, chronic kidney disease (CKD), etc. If a condition has gotten to a point where kidney disease treatment is not possible anymore, a patient may need to undergo a transplant in which there are two options.
Kidneys from a deceased donor are more common. However, living donor donations is an option if they meet the necessary criteria to be eligible to donate.
Kidney Donation from a Deceased Donor
In a deceased donor kidney transplant, healthy organs are collected at the time of the donor's death or brain death and donated to someone in need of a transplant. For someone to be eligible, normal body functions must continue until the time of recovery to sustain the organ's viability. Deceased donors can only donate once brainstem activity has been confirmed to have stopped entirely.
Benefits
Many deceased organ donors carry healthy kidneys that can be just as suitable as those from a living donor. Unlike living donors, two kidneys can be donated instead of one, which may be used for two transplant recipients. If the operation goes well and no major complications arise, the transplanted organ can function right away.
Challenges
Patients who cannot find a living donor are placed on the waitlist of the Philippine Network for Organ Sharing (PHILNOS) until a matching registered organ is available. The waiting time may vary and this can be detrimental if further complications arise with the kidney or when the patient is in immediate need of a re-transplant due to failure.
Life expectancy
On average, the life expectancy of a deceased donor transplant patient ranges from 10 to 15 years, though it depends on many different factors. This can include any complication that occurs after the surgery, how long the patient has waited for a transplant, and the organ's condition before the operation.
Risk factors
Kidneys collected from deceased donors do not last as long as those from the living. As time passes, the organ's health can deteriorate and cause risks to the patient receiving it. This may lead to a double kidney transplant as a result.
Kidney Donation from a Living Donor
Living donors undergo a series of tests and screenings to ensure that they are healthy enough to donate one of their kidneys to a patient. Once confirmed, the donor is matched with a patient, and the operation is scheduled.
Benefits
A living kidney donation generally lasts longer than from a deceased donor because it spends less time outside the patient's body. This allows it to function better while causing fewer risks of complications. The patient can also spend less time waiting and undergoing dialysis, resulting in better health and faster recovery.
Challenges
Donating a kidney requires invasive surgery that will take an average of two (2) to four (4) weeks for the donor to fully recover. For patients, finding a compatible donor may also take three (3) to six (6) months before a transplant can be scheduled.
Life expectancy
For living kidney donors, the life expectancy is higher compared to a transplant from a deceased donor. With a successful operation with no complications, a 30-year-old dialysis patient with a 15-year life expectancy can live up to 40 more years. It can also eliminate the need for dialysis, promoting a better quality of life.
Risk factors
The risks of a kidney transplant from a living donor are considered minimal. In most cases, the recipient only needs to spend three (3) to four (4) days under observation if no complications arise. But some patients may also experience organ rejection, which means they have to take permanent medications or go through another transplant.
The Value of a Healthy Kidney
The kidneys perform a host of vital functions that keep the human body healthy and free of toxins. It is always important to practice preventive measures to lower the risks of developing kidney problems. Otherwise, further complications can move the patient to later stages of kidney disease and require a transplant.
Whether a patient receives a kidney from a deceased or a living donor, getting one will be the most beneficial option for them, especially for those with end-stage kidney disease. If you or a loved one is looking for a donor, contact Makati Medical Center for its world-class healthcare services and facilities to handle kidney transplants.