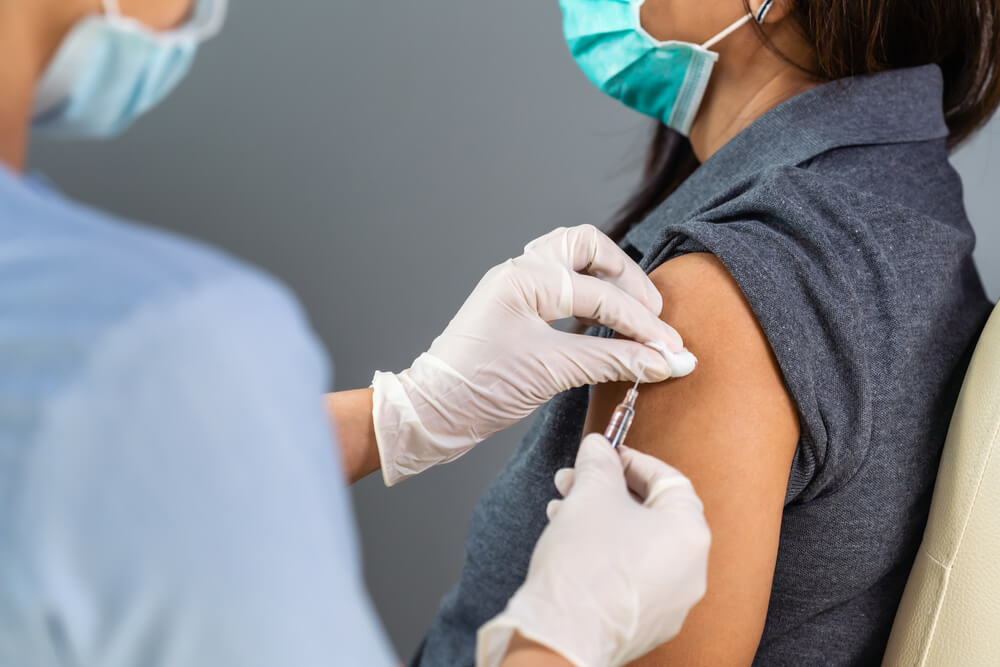 As the world continues its fight against the infectious COVID-19 virus, strains of new variants begin to emerge. In several countries across the globe, the new Delta variant, in particular, has sparked new waves of infection, which have been proven to be more transmissible than the original strain.
Despite vaccinations continuously being rolled out worldwide, there are still countries that are yet to reach ideal inoculation status to achieve herd immunity.
Supply shortages of the COVID-19 vaccines have made it difficult for several countries to help their citizens against new variants. As a result, many experts are looking into other possible alternatives to provide an immediate response against more infectious versions of the virus.
Among these include the possibility of mixing available vaccines to trigger immune responses in the body and administering booster shots. While these methods have yet to be proven effective, the world continues to soldier on in this pandemic.
The Role of Booster Shots
According to experts, booster shots teach the body to respond against viruses and bacteria that cause infectious diseases. They can be taken periodically to give any prior vaccinations an extra push to raise efficacy and fight against potent viruses. At the same time, taking this option can also maintain the protection provided to patients until it wears off over time.
In most cases, booster shots are often made identical to the original vaccine. However, if a virus develops new variants that are proven to be stronger, these shots can be customized to properly enhance the protection that patients can receive.
According to the Centers for Disease Control and Prevention, an additional vaccine shot is only necessary if the patient has become moderately or severely immunocompromised. This includes patients with underlying health conditions requiring active medical attention, such as cancer treatment, advanced human immunodeficiency virus (HIV) infections, and recent organ transplants.
For developed vaccines, booster shots for certain diseases are taken at specific intervals to protect patients actively. Although, several factors affect the frequency, such as the virus's potency and the patient's overall condition.
Are Booster Shots Needed for COVID-19?
As more contagious variants of the COVID-19 virus begin to emerge, experts are looking into the possibility of needing a booster shot. These scenarios include taking an additional precaution beyond the average two doses of most vaccines or once a patient has been fully vaccinated.
As of July 2021, experts have stated that there is no immediate need for this option at the moment. However, other claims presented the possibility of more infectious variants of the virus developing, which may urge more brands to produce customized booster shots.
Other studies have found that the levels of neutralizing antibodies from the COVID-19 vaccines can decline over time. As a result, this can affect the efficacy rate and antibody responses after the two doses.
As of the moment, the current efficacy rates of the COVID-19 vaccines after the recommended amount of shots are as follows:
The Pfizer vaccine requires two doses taken between an interval of 21 days. After the first shot, the efficacy rate is recorded at 95% against asymptomatic cases. Once the second dose has been administered, the vaccine efficacy can rise to 100% for the same type of case.
But according to Pfizer CEO Albert Bourla, people would "likely" need a third dose within 12 months after complete vaccination. This comes after a study has found that protection wanes after six (6) months.
The first shot of the Moderna vaccine measures an efficacy rate of 94% for symptomatic cases. The second dose is administered 28 days after the first, providing an efficacy rate of 95.2% against severe COVID-19 symptoms.
Since Moderna uses the same technology as Pfizer, it is also "likely" that a third dose would be needed before the end of the year.
AstraZeneca has an efficacy rate of 76% against symptomatic cases. The second dose is taken eight (8) to 12 weeks after the first. However, it is uncertain if 
additional doses
 are required for this brand of vaccine.
J&J requires one dose and has an efficacy rate of 
74%
 against asymptomatic infection. For severe cases, it has been recorded to stand at 93%. For those who took this vaccine, 
boosters
 will most likely be needed.
This vaccine also has two doses taken 28 days apart. The first dose provides an efficacy rate of 
51%
 with symptomatic cases, and 100% against severe cases leading to hospitalization. Studies have found that an 
additional dose
 could offer significant improvements in antibody levels.
The Sputnik vaccine records an efficacy rate of 91.6% against COVID-19 infection. Sputnik light requires one dose, while Sputnik V requires two. Vaccinations with 
additional doses
 have been found to be safe but may not have a response for everyone.
​
Is Mixing Vaccine Brands Effective?
The effectiveness of mixing vaccine brands is dependent on the fact if they are compatible with one another or not. For example, Pfizer and Moderna were found to be effectively interchangeable, which makes them safe to mix in "exceptional situations."
However, this may not be the case for other brands. Such mixing and matching is still under further study as of the moment.
While it is not a foreign practice, there may be major disadvantages that may put a patient's health at risk with mixing vaccine brands. This can include severe side effects such as muscle pain, headaches, chills, and many more.
Boosting Your safety
With new and more infectious variants of the COVID-19 virus emerging, getting vaccinated is becoming more crucial during these times. It not only saves lives but also protects the children and those who are at high risk.
To go back to pre-pandemic life, everyone must do their part and actively observe the minimum health protocols to prevent spreading the virus even more.
For more information and world-class medical services, get in touch with Makati Medical Center today.