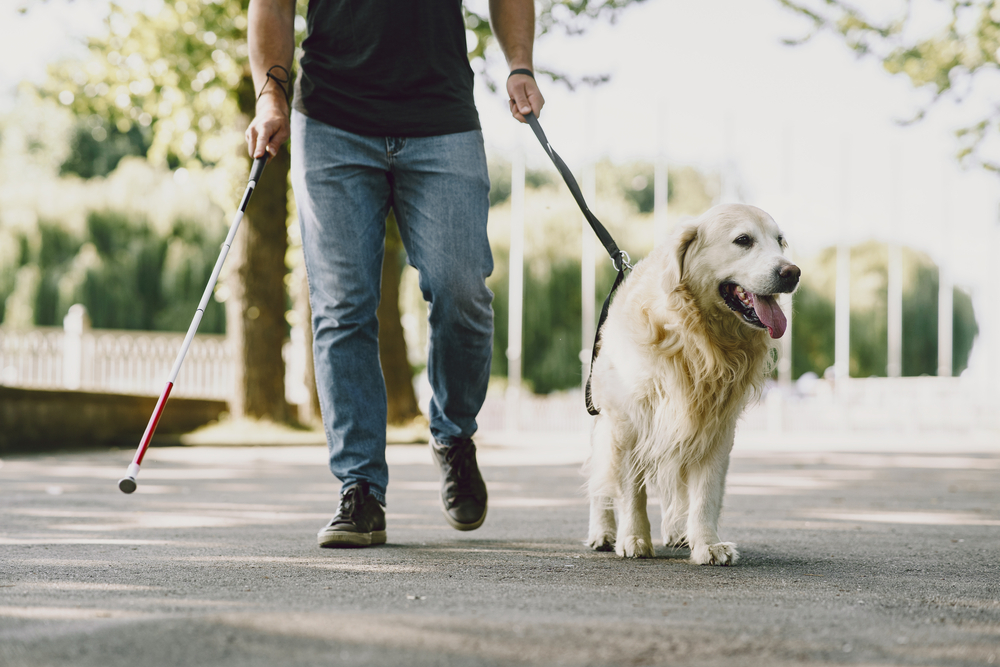 Habituation can often lead us to take important things for granted, such as seeing and using the eyes properly. Unfortunately, some people are not born as lucky as most and may never have the chance to use this gift.
Many people today suffer from visual impairment or develop eye diseases that can make life extremely difficult for them. As of 2017, over two (2) million Filipinos have been recorded to suffer from this type of health problem.
These issues limit their mobility and ability to interact with other people socially. At the same time, it also increases the chances of getting serious injuries or running into accidents. However, any kind of vision loss does not make one helpless.
Throughout history, there have been many icons that have accomplished magnificent feats despite being visually impaired. As such, it is only right that they are given a special day to commemorate and celebrate the blind and visually challenged. This holiday is known as National White Cane Safety Day. 
What Does White Cane Mean?
White canes are special devices that the blind or visually impaired typically use to help them scan or "feel" their surroundings. These tools are designed to help them identify and piece together details in their pathway and immediate areas such as walls, bumps in the road, steps, corners, and other orientation marks around their environment.
Apart from that, this device helps nearby people identify those who have visual disabilities and provide assistance or facilitate the appropriate care for them.
Originally, the purpose of National White Cane Safety Day was to celebrate the achievements of figures that had a type of visual disability. In the Philippines, a law was approved to make it the state's policy to "promote and protect the physical, moral, and social well-being of all persons with visual impairments, instill public awareness of the plight of the blind, and recognize and accept the 'white cane' as a symbol of their mobility and independence." This day is celebrated every August 1. 
10 Fascinating Facts About the Iconic White Cane
The famous white cane is an essential tool for the blind and people suffering from eye diseases. However, not many people know about the other following facts: 
1. White canes are white to make them more visible to other people.
The use of white cane was first introduced in 1930 by George A. Bonham, president of the Peoria Lions Club in Illinois. Soon after it was approved for manufacturing and distribution, the use of white cane became a trend and spread throughout the country.
2. There are different types of canes, each with a specific meaning or function.
White canes or probing canes
These canes help the blind locate obstacles in their pathway and surrounding area. They are meant for the completely blind.
Support canes provide the visually impaired with better physical stability. These can be used by the blind or those suffering from low vision.
3. More modern high-tech canes have sensors that detect obstacles up to ten meters away.
Technology-assisted white canes help the blind and visually impaired perform daily tasks and activities. The sensors built into the cane are capable of helping the user determine the dimensions, range, and height of the objects around them. As a result, it can lead to better assistance and lower the risk of accidents and injuries.
4. White canes are required to go through an x-ray machine at airports.
According to the Transportation Security Administration (TSA) in the United States, taking a white cane onboard a plane is legal given that the user undergoes the required screening processes. The cane must also be inspected by a TSA officer through an x-ray machine to ensure safety protocols.
5. The standard method of using a white cane is called the "Hoover Method."
In 1944, the standard technique for using a white cane was pioneered by Richard E. Hoover. This method required users to hold the cane by the center of the body and swing it back and forth with each step to detect objects.
6. Most people who are visually impaired do not use a white cane.
Only an estimated two (2) to eight (8) percent of visually impaired individuals use a white cane. The rest of the population uses other aids such as guide dogs or sighted guides.
7. There are three (3) different types of white canes available.
Mobility canes – used for navigation
Support canes – used among the visually impaired and those who have mobility issues.
ID Cane – small and foldable canes used by people with partial sight to let others know they have a visual disability.
8. Orientation and Mobility (O&M) specialists must spend 120 hours using a white cane.
O&M specialists are required to spend a minimum of 120 hours blindfolded to better understand the difficulties of the visually impaired and blind. Challenges during these tests include locating objects, navigating a path, and identifying their environment.
9. Modern white canes are typically made from aluminum materials.
These canes are lightweight, making them easy for anyone to carry around. Other substitutes include carbon fiber or fiberglass elements.
10. In some places in the United States, misusing a white cane is considered illegal.
Using a white cane to gain right-of-way is illegal in states such as Florida. If caught, these people can face up to 60 days in prison. 
Watching Out for Others
Blindness and visual impairment are a challenge for both the patient and their loved ones. However, this does not mean that they are incapable of learning how to do great things on their own.
White Cane Safety Day helps remind the world of the importance of the contributions that the visually impaired have given us. Contact Makati Medical Center today to learn more about visual impairment, the types of eye diseases, eye care, and other health conditions.