The Skin & Laser Hub, located at the MakatiMed Wellness Center, offers an array of treatments that address various skin conditions including acne; pigmentation issues such as freckles, melasma (brown or gray skin patches on the face), sunspots, and tattoos; scars and redness; unwanted hair and common skin growths such as syringomas (small, benign skin bumps around the eye area); and vein issues such as telangiectasias or spider veins (small, widened blood vessels on the skin).
It offers face smoothening and contouring solutions, among others, to skin brightening and anti-aging concerns. For an overall approach to wellness, body-shaping procedures are also available through state-of-the-art technology.
Services Offered
Use of ultrasound and cavitation (non-invasive fat reduction procedure) to destroy the cellular membrane of adipocytes (fat cells)
Use of Radio Frequency (RF) for non-invasive body shaping, cellulite reduction, and skin tightening
Use of grid fractional radio frequency which creates thermal grid shapes on the epidermis and thermal uniform zone in the upper dermis which aid in contouring and tightening of the skin
Use of 585 LASER (Light Amplification by Stimulated Emission of Radiation) wavelength for the treatment of vascular lesions such as red patches on the skin, red birthmarks, broken capillaries, or red veins.
Use of Radio Frequency (RF) for the non-invasive face shaping, skin tightening, and treatment of wrinkles on the face and neck
Fractional Resurfacing Laser
Wound-inducing ablative laser which removes the thin outer layer of the skin (epidermis), heats the underlying skin (dermis), and stimulates the growth of new collagen fibers for a smoother and even skin texture
A deep cleansing treatment with hydration, LED (light emitting diode) therapy, and microdermabrasion (gentle skin exfoliation)
A laser system which delivers pulsed infrared light intended for permanent hair reduction
The therapy uses two wavelengths of light, red and blue, to help reduce skin inflammation, adjunctive treatment for acne, and promote an anti-aging effect.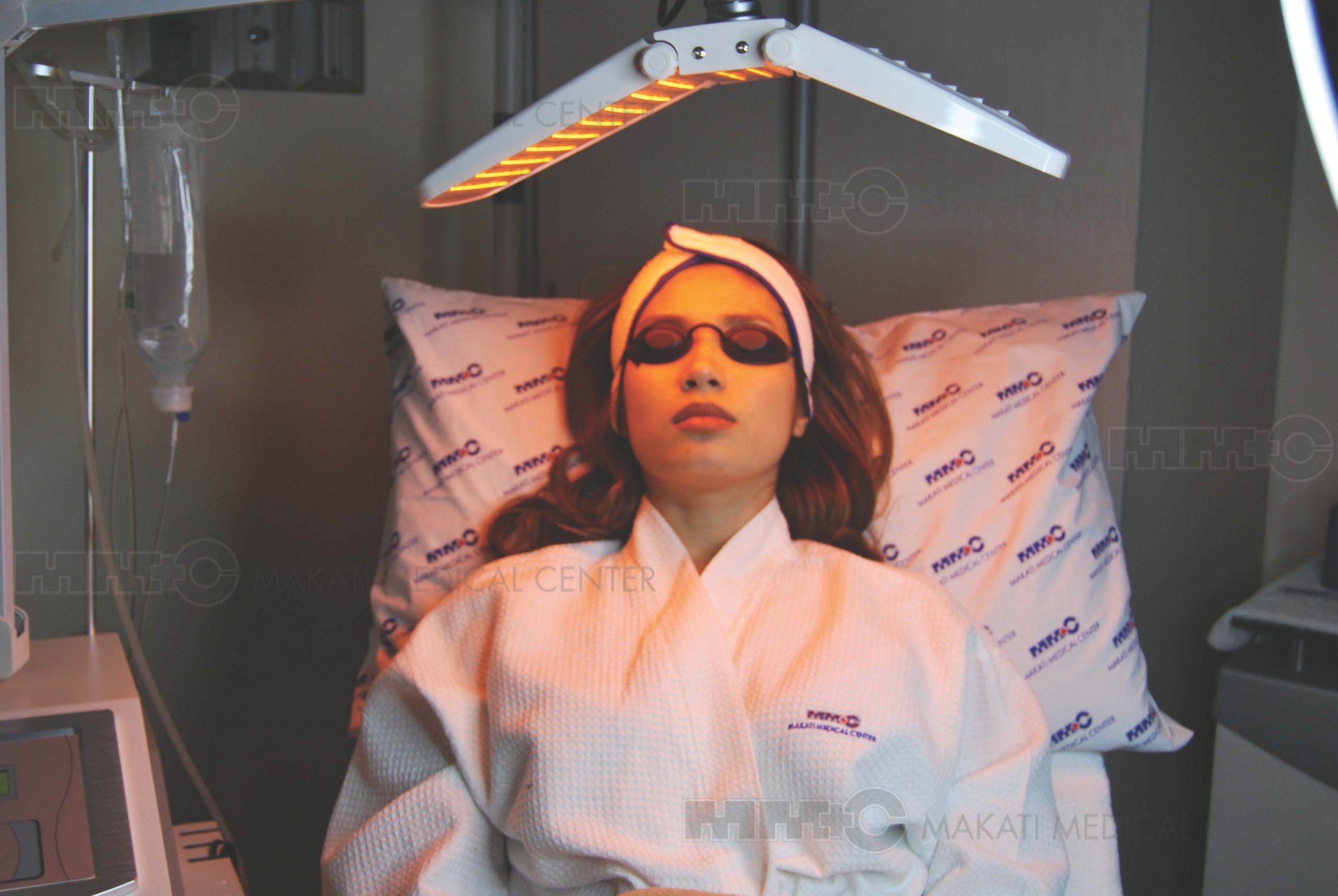 Use of high-intensity focused ultrasound (HIFU) to concentrate the ultrasound energy with extreme precision on a target depth in the body. Each focused ultrasound, which passes through the skin layer, has a progressive thermal effect down to the fat tissue to stimulate break down and create a firmer and lifted skin.
Revolutionary way of brightening the skin using Q-switched laser system (technology that removes stubborn pigmentation) for a perfectly smooth and blemish-free skin
Use of bulk heating for the treatment of abnormal growth, discoloration, and fungal infection in the nails
A three-in-one super facial that oxygenates, exfoliates, and infuses the skin with revitalizing nutrients
Designed to treat benign vascular lesions or birth marks or discoloration by selectively damaging targeted vessels with no effect to surrounding areas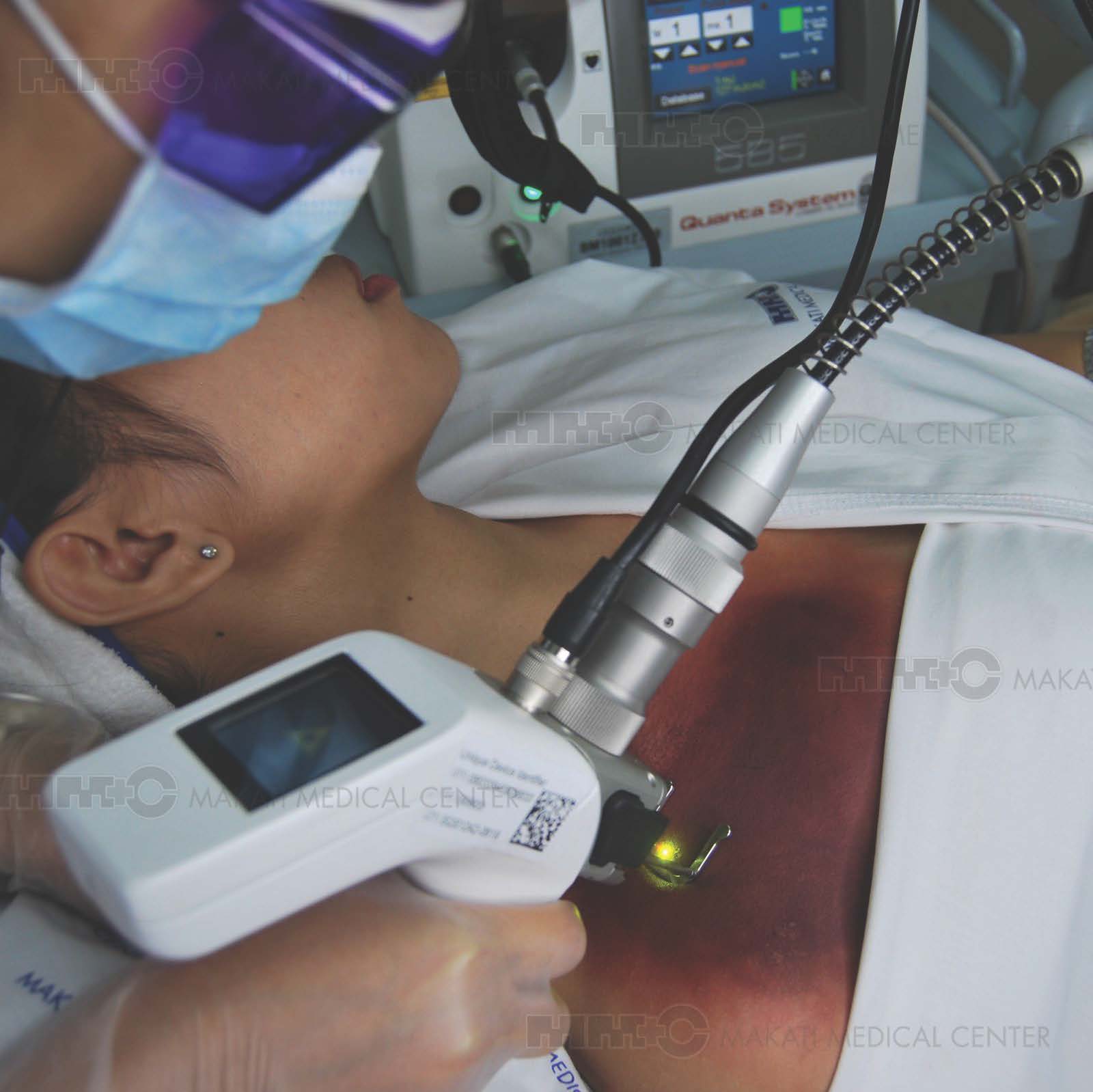 Non-wounding laser which stimulates collagen growth to help improve the skin tone and texture over time
Use of a Hybrid Energy (HE) applicator for non-invasive removal and resurfacing of the skin
Another technology that uses fractional Carbon dioxide (CO2) to produce micro tunnels to effectively remove the outer thin layer of the skin (epidermis) and heats the underlying tissue (dermis) to stimulate the growth of new skin and collagen
Skin Tightening & Wrinkle Reduction
Use of optical laser and radio frequency intended for wrinkle treatment and skin color improvement. Both energies supplement each other to provide epidermal and dermal heat action at controlled depth.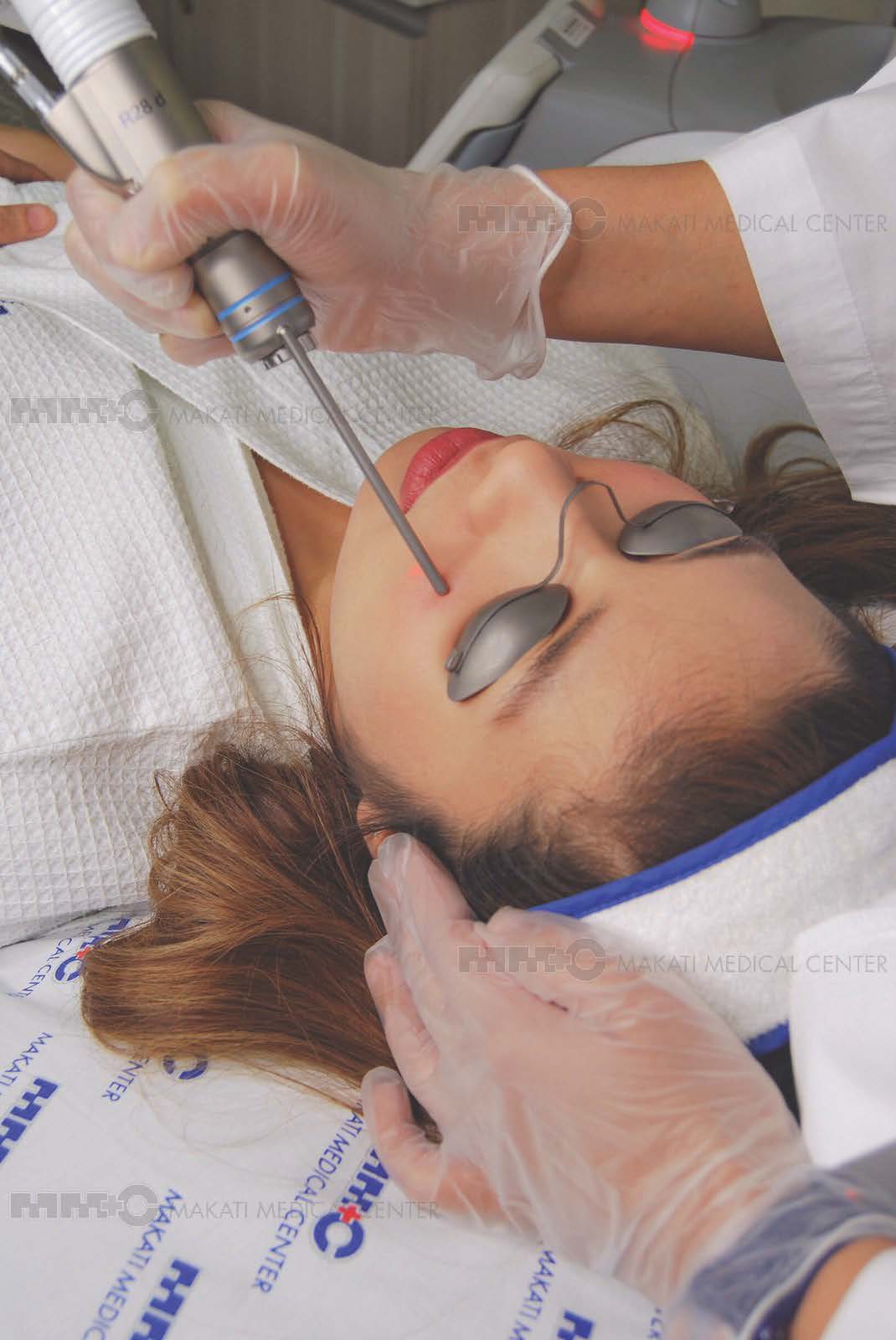 Chairperson of the Department of Dermatology:
Elsie Reynosa P. Floreza, MD
Section Head of Skin & Laser Hub:
Elsie Reynosa P. Floreza, MD
Head of MakatiMed Wellness Center:
Ma. Gia Grace B. Sison, MD