The Makati Medical Center Institutional Review Board (MMC IRB) spearheaded the 3rd Philippine Health Research Ethics Network (PHREN) General Assembly at the 8th Floor Tower 2 Makati Medical Center Auditorium from October 6 to 7. This year's theme was "Health Research & Ethics: Challenges, Thrusts and Future Directions."
 
This meeting, with over 200 attendees, provided a relevant forum and a much-needed platform to discuss and resolve issues that affect and concern various stakeholders involved in health research—namely, ethics review committees, policymakers, pharmaceutical industry sponsors, contract research organizations, principal investigators, study coordinators, research ethicists, academic staff, and anyone involved in health research.
 
The conference had these specific objectives:
 
1.    To raise the awareness of  ethical principles in health research in the Philippines – including the revised National Ethical Guidelines for Health and Health Related Research
2.    To highlight common issues and challenges affecting various stakeholders in the conduct of health research in the country 
3.    To identify the gaps in knowledge and strengthen the processes involved in  clinical trials
4.    To facilitate discussions toward future directions and build consensus solutions to issues, challenges  and gaps identified
 
The PHREN and its 20 institutional members, headed by Chairman Saturnino Javier, MD of Makati Medical Center Institutional Review Board (MMC-IRB), viewed this continuing professional development activity as a timely and appropriate opportunity to promote ethical research in the country. It also served as a venue for sharing vital resources and support assistance for capacity-building and empowerment for all ethics committees. 
 
Launched on March 14, 2014, PHREN aims to be the national platform for sharing of health research ethics issues, challenges, information and good practices.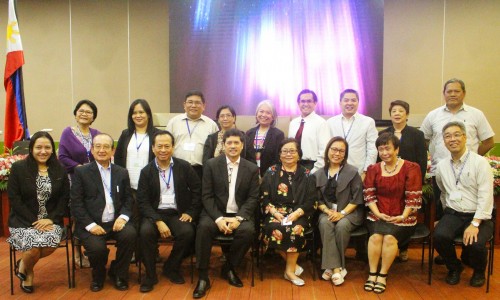 The speakers and panelists of the 3rd PHREN General Assembly, with PHREN and MMC IRB Chairman Saturnino Javier, MD (seated, fourth from left).