Star Wars characters from the 501st Legion visit young patients, pose for photos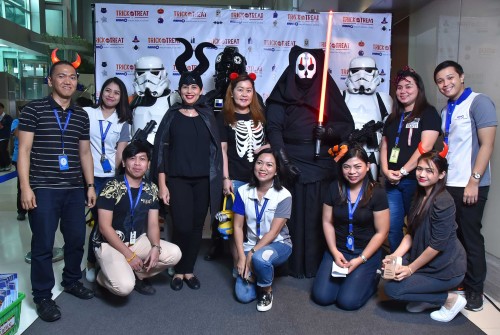 Makati Medical Center takes patients and guests to a galaxy far, far away.  
Makati Medical Center's patients and guests were treated to back-to-back events in October when characters from the Star Wars universe dropped by to pose for photos and say hello to pediatric patients.

About 350 hospital guests, some of whom dressed up as their favorite characters from the space epic, posed with Rey, Princess Leia Organa, and the Stormtroopers at MakatiMed's Main Lobby in Tower 1 on October 27 and 28.

The Star Wars characters then made the rounds to meet & greet admitted pediatric patients in their rooms and wish them a speedy recovery.

All of the children received special loot bags from MakatiMed.

"This is MakatiMed's special treat for Star Wars fans, kids and adults alike," said Arlyn L. Songco, Vice President for Marketing & Sales Services, who organizes this event with her team.  "We set up this special event to bring fun and warmth to our hospital, which can feel like a frightening and intimidating environment, especially for our young patients."

The Star Wars characters are members of the Philippine Garrison of the 501st Legion, the local organization of the international fan organization that promotes building and wearing "movie-quality, screen-accurate" Star Wars costumes. Other than dressing up for Star Wars events, the members also raise funds for charity.

The group was led by commanding officer of the 501st legion, Manny Mendoza.  "For   the   2nd   year,   the   501st   Legion   Philippine Garrison and the Rebel Legion Bagong Pag-Asa Base were invited to do a charity visit to Makati Medical Center," he said. "It was another heart-warming experience, seeing all the kids in amazement as they were greeted by the Legion members in Star Wars costumes," he said. "The Troopers and Jedi were in high spirits as the children talked about their favorite characters and some kids even came wearing Star Wars costumes as well. We thank the warm reception of the folks from MakatiMed, the staff, nurses and doctors and also the families who appreciated our presence. We look forward to the next visit."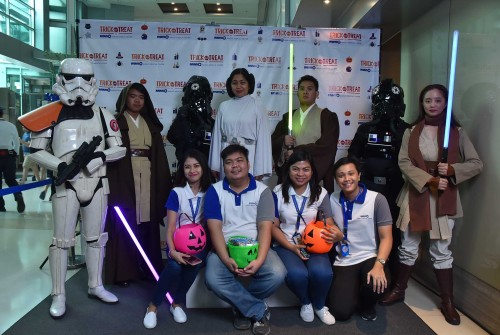 TRICK OR TREAT. MakatiMed treats hospital guests in partnership with the Philippine Garrison of the 501st Legion, a local organization of Star Wars fans who don costumes of the characters from the Star Wars universe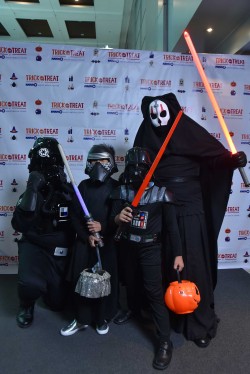 Star Wars characters pose with their mini companions.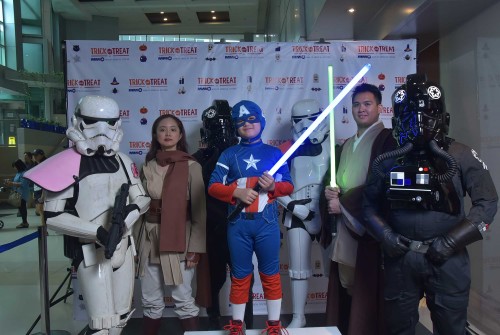 WRONG UNIVERSE? A mini Captain America poses with the Star Wars characters.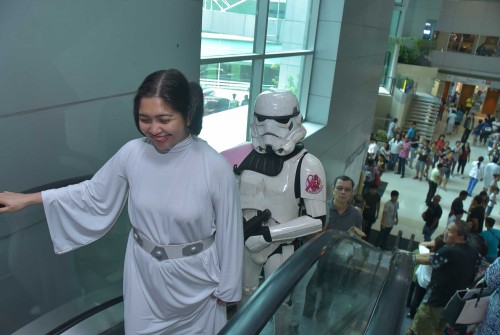 Princess Leia is accompanied by a Stormtrooper on her way up the escalator inside MakatiMed.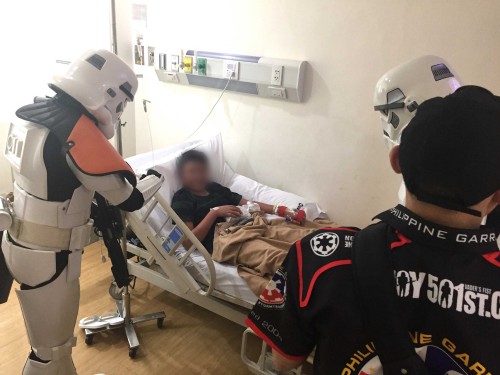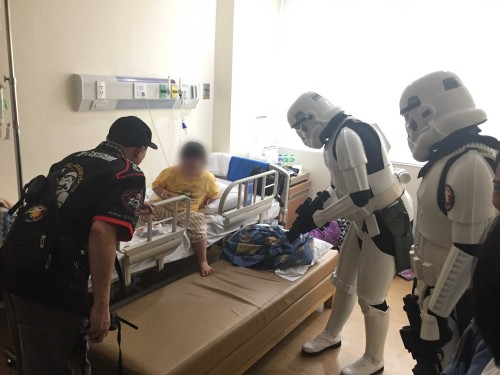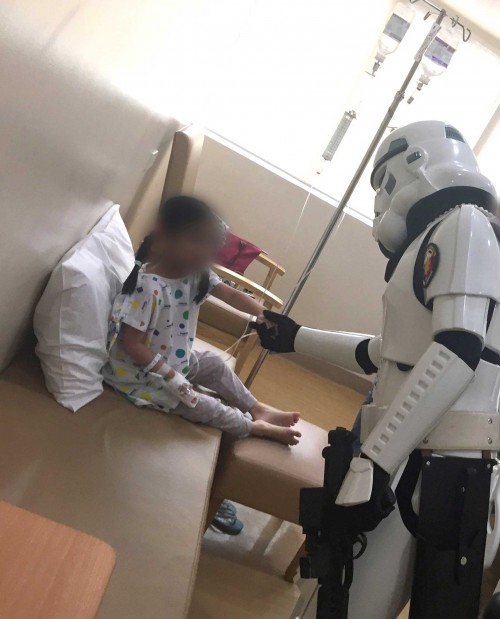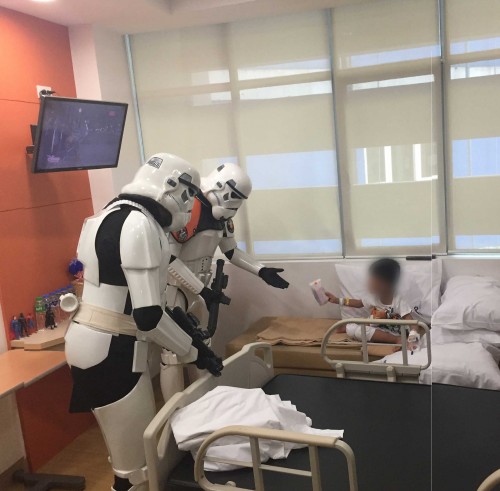 Stormtroopers say hi to MakatiMed's pediatric patients and wish them a speedy recovery.