By Aaron S. Lampa, RN, Clinical Safety & Risk Management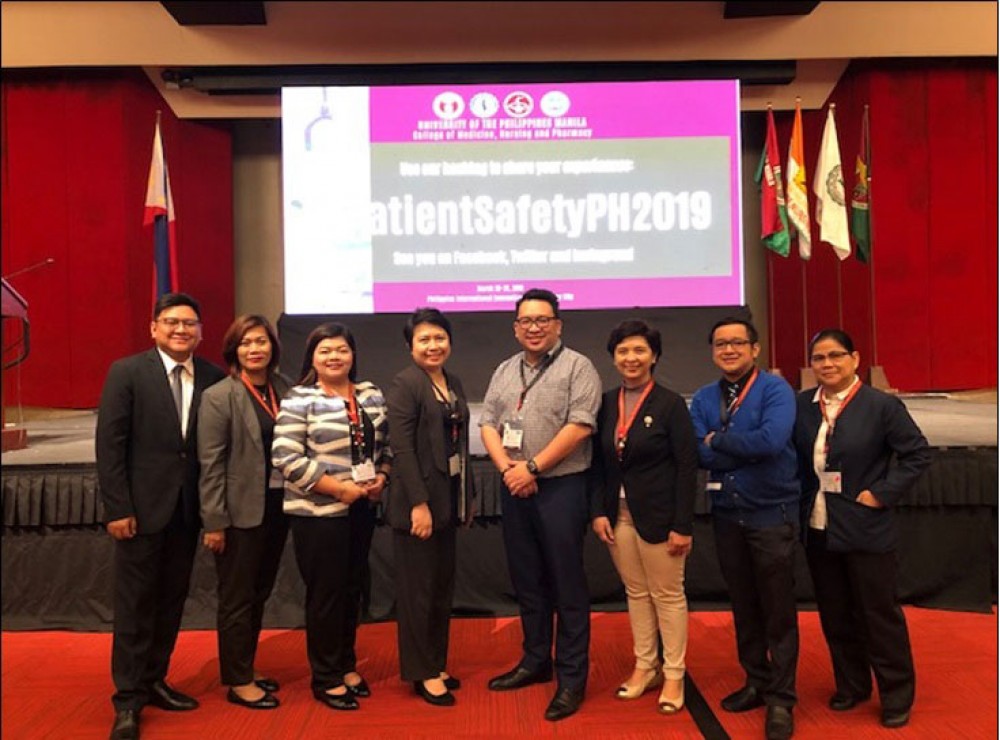 MakatiMed representatives attend the 2nd Patient Safety Congress at the University of the Philippines.
The University of the Philippines (UP) held its second Patient Safety Congress on March 28 and 29, 2019 at the Philippine International Convention Center (PICC) with the theme "Making Patient Safety Work! Translating Theory into Practice". About 1,000 representatives from different institutions across the country participated in the event.
 
Artemio C. Salvador, MD, Head of Quality Management Division (QMD), and Christine A. Donnelly, EDL, MSN, MA, RN, Vice President of the Nursing & Patient Care Services Division (NPCSD), led Makati Medical Center's delegation. Also representing MakatiMed were Mary Grace U. Sta. Ana, DMD (Department Manager- Clinical Safety and Risk Management), Hazel Faye R. Docuyanan, RPh, M.S. (Department Manager- Pharmacy Services), Nerissa A. Lagarico (Clinical Department Manager- Maternity & VIP Services), Farrah T. Visey (Clinical Department Manager- Maternity Services & Endoscopy Unit), Arthur Kevin V. Castor (Program Manager- Nursing Quality), Aaron S. Lampa (Senior Officer- Clinical Safety and Risk Management), and Maria Victoria T. Maguad (Senior Officer- Clinical Performance Improvement).
 
The Safety Congress featured 10 plenary sessions and 17 breakout sessions in three (3) tracks: Executive Development, Clinical, and Innovative Tracks.
 
MakatiMed shared its best practices during the breakout sessions. Lovie Hope Go-Chu, MD, Section Chief of Psychiatry, delivered a 30-minute talk on Mental Health and Patient Safety. Ms. Docuyanan, Chief Pharmacist, was among the panelists during the discussion about Universal Medical Error and Adverse Event Reporting.
 
UP awarded Certificates of Appreciation to MakatiMed for sharing best practices through the poster presentation. The posters presented were:
Resuscitation Services Program
Culture of Safety Survey (COSS)
Medical Device Risk Assessment
Performance Measure Panel
Quality and Service Champions
Don't Fall, Please Call
MILC (Mother-baby Initiative through Lactation Counselling)
Stick to One: Needle Stick Injury Prevention Campaign
Labor Coping: Assessment and Reassessment
Bed Management: Enhancing Patient Flow Efficiency
 
The Patient Safety Congress offered practical ways to learn best healthcare practices across the industry. It also offered solutions to timely challenges in healthcare such as achieving greater level of patient engagement, promoting healthy professional practice environments, promoting safety culture, developing strong teamwork and communication strategies, and improving clinical outcomes.