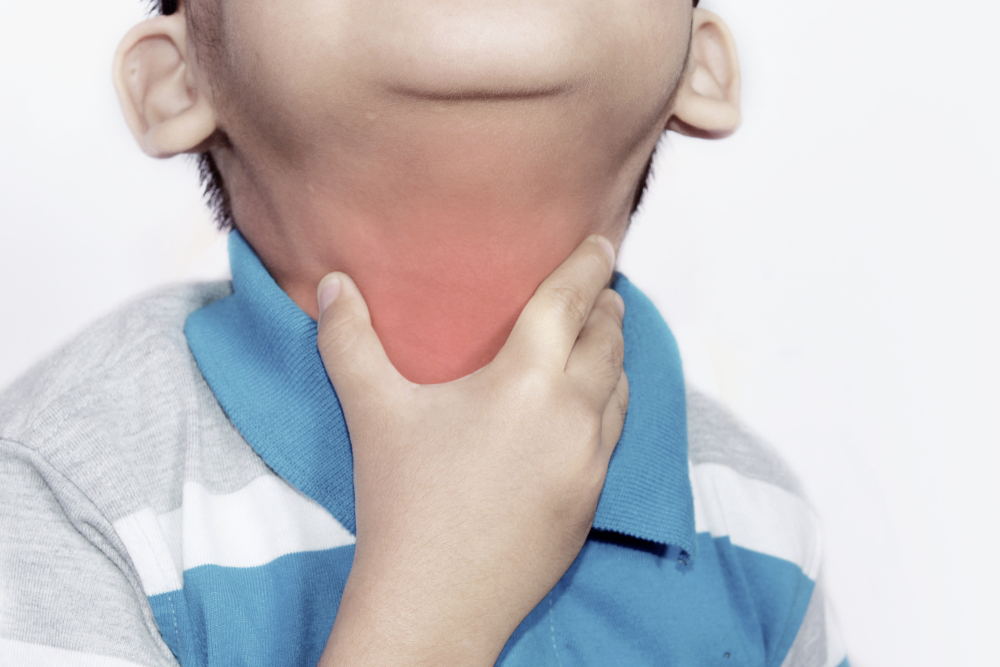 Apart from a Polio epidemic which returned to the Philippines after 19 years, other infectious diseases affecting children have emerged in some parts of the country due to low vaccination coverage. Diphtheria is one of these diseases which is highly preventable by proper and complete vaccination.
This year, it was reported that 40 people have died due to diphtheria, with a recorded total of 167 cases from January to September 2019. Department of Health (DOH) Undersecretary Eric Domingo said the cases do not call for an outbreak and that it is "not threatening." However, the fear was reignited upon the confirmation that a 10-year-old girl died due to diphtheria just hours after being diagnosed with the vaccine-preventable disease.
Cases of diphtheria are being regularly monitored by the Epidemiology Bureau. While there's no declared outbreak, it's important to remain informed to guard your children against the disease.
Why Diphtheria is No Laughing Matter
The re-emergence of diphtheria cases in the country instills fear on parents as it threatens the lives of Filipino children. According to the World Health Organization (WHO), diphtheria is a bacterial (toxin-related) disease that infects the throat and upper respiratory tract (nose, paranasal sinuses, nasal airways, and pharynx) and emits a toxin which damages other organs. This may progress into an illness indicated by sore throat, fever, and swollen glands in the neck area.
The infected person may experience difficulty in breathing and swallowing due to the layer of dead tissue on the throat and tonsils caused by the diphtheria toxin. In severe cases, it can weaken the heart muscles, trigger chest pains, and may even result in heart failure.
The signs and symptoms of diphtheria typically show up two to five days after a person becomes infected with the bacteria. It may include:
Sore throat and hoarseness of voice
Enlarged lymph nodes in the neck
Struggled breathing or rapid breathing
Thick, gray membrane covering the throat and tonsils
Nasal discharge
Fever and chills
Malaise (a general feeling of discomfort)
The 10-year-old girl who died of the disease was reported to have had fever. She also developed rashes and mouth sores before her demise. One mother recalled that her son, who was diagnosed with diphtheria, could barely breathe and was gasping for air when rushed to the hospital.
Diphtheria is contagious and can be transmitted through direct physical contact from infected people's coughing, sneezing, and close personal contact. This can also spread through contact with contaminated personal items or household items of the infected people.
In some cases, diphtheria can only cause mild illness or no obvious signs and symptoms. Infected people who are unaware of their condition are called carriers of diphtheria since they can transmit the infection without being ill themselves.
If you suspect that your child is infected with diphtheria, go to your nearest hospital for an emergency medical evaluation. Treatment for diphtheria includes antitoxin and antibiotics—these should be initiated as soon as possible to neutralize the circulating diphtheria toxin and slow down the progression of the disease. Moreover, supportive care is vital to monitor breathing and other potential health disturbances. Furthermore, the infected person should be isolated to prevent transmission of the disease.
How is Diphtheria prevented?
In the past and before antibiotics were made available, diphtheria was a common disease in young children. Today, antibiotics for diphtheria, such as penicillin, erythromycin, clarithromycin, and azithromycin, are locally and commercially available.
Now, the bacterial infection is not only treatable but highly preventable with immunization. According to WHO, diphtheria is fatal in 5 to 10% of cases with an increased mortality rate among young children. Vaccination remains the most effective, successful, and cost-effective preventive measure against diphtheria.
In the Philippines, pentavalent vaccine counters the development and transmission of diphtheria. The vaccine also covers whooping cough (contagious bacterial disease), tetanus, Hepatitis B, and Haemophilus influenza B. The immunization schedule is in three primary doses, provided at ages 1½, 2½ and 3½ months.
Because immunity fades with time, booster shots are required when children reach school age to maintain protection against Diphtheria. The next booster dose is needed at 10-year intervals—highly crucial if you travel or live in an area where Diphtheria is common. Failure to complete the first doses and booster shot can make your child susceptible to transmission.
Take note that children with epilepsy or other nervous system conditions may not be candidates for diphtheria vaccination.
Protect your child against diphtheria
Today, the Philippines is already fighting against outbreaks of dengue, measles, and polio because of low immunization rates in some parts of the country. It is paramount to protect your infants and children from vaccine-preventable illnesses, especially against transmittable diseases.
Get your child checked at MakatiMed's newborn services or department of pediatrics to see if he or she has the latest immunity boost against diphtheria or if your child needs other necessary vaccinations. Childhood immunization through vaccination is vital to protect your children against any vaccine-preventable bacterial diseases.