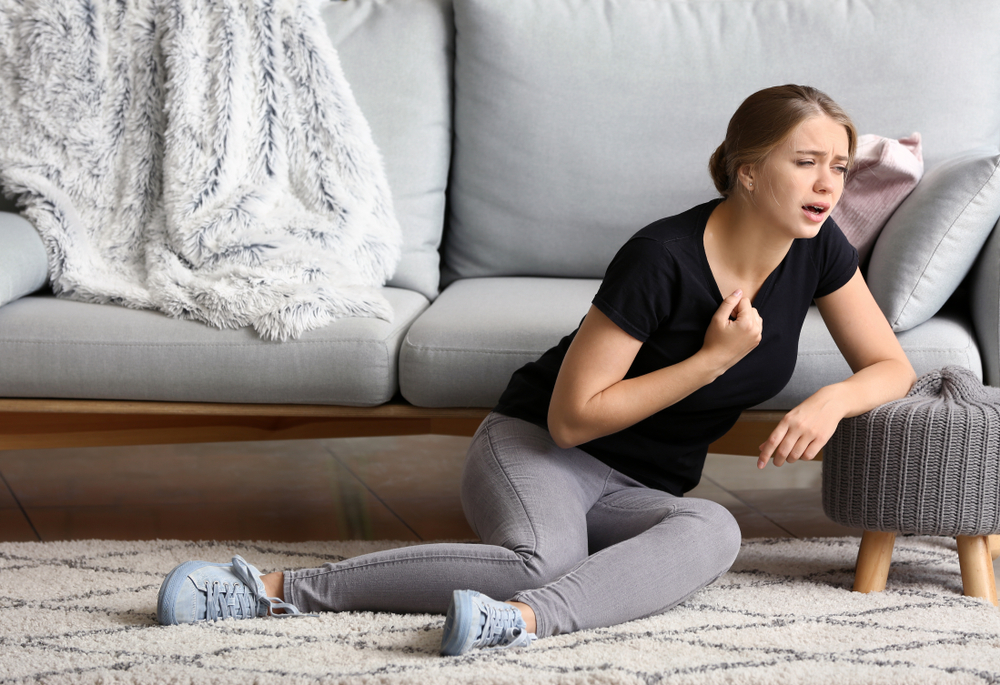 Taylor Swift once said, "You said if we had been closer in age, maybe it would have been fine… and that made me want to die." While not everyone will experience this level of heartbreak, it will hurt nonetheless, sometimes even enough to cause damage to the heart and mind.
As many Filipinos would agree, love is one of the most relatable things in the world. People incorporate the concept of love in everyday life, including songs, events, products, clothes, colors, food, and more. However, not everyone gets their happy ending, and that heartbreak is always a possibility.
The concept of heartbreak is universal, with everyone having their fair share of it. Sometimes, these experiences can be as simple as rejection, while others deliver intense emotional agony or depression. They can even have physical manifestations that may lead to broken heart syndrome. Let us get into it.
What is Broken Heart Syndrome?
This temporary heart condition is often caused by stressful situations or intense emotions, including heartbreak. A severe physical illness or surgery can also trigger the disorder.
Those who experience broken heart syndrome may feel sudden chest discomfort or pain that can make them think they are having a heart attack. This syndrome only affects a portion of the heart and can disrupt its normal pumping rhythm. A person can manage this syndrome, but it often heals within days or weeks.
Broken heart syndrome is also known as:
Stress cardiomyopathy
Takotsubo cardiomyopathy (TCM)
Apical ballooning syndrome
According to medical literature, broken heart syndrome affects roughly 2% of individuals who have a suspected heart attack. However, because the illness is often not recognized, this statistic likely underestimates the total number of instances.
Causes of Broken Heart Syndrome
The specific cause of broken heart syndrome remains unknown. In response to physical or emotional stress, the body releases hormones such as adrenaline, noradrenaline (stress hormones). Experts believe that these temporarily impair the function of the heart. Here are some of the causes of the broken heart syndrome:
Several studies have revealed grief's strong effects on the body. Grief causes inflammation, exacerbating existing health problems and creating new ones. It puts strain on the immune system, exposing the person to illness. Grief can also raise blood pressure and increase the danger of blood clots. Intense sadness can damage the heart muscle to the point of developing broken heart syndrome.
A break-up with a significant other
Bodies co-regulate when a person is close to another in an intimate way. Heartbeats regulate when sleeping, and respiration rates sometimes align. Conversely, alarm systems go off in the body when someone close leaves because it suddenly feels like it is under constant threat or unsafe. Moving on from heartbreak can be tricky and last a while, depending on the person, so remember to be patient.
Surgery can cause major stress for anyone going through it. However, recent studies report that stress-induced cardiomyopathy can occur during anesthesia or surgery.
According to a recent study, a catecholamine surge is the most likely cause of Takotsubo Cardiomyopathy (TCM). Directly administering catecholamines (hormones released in response to physical and emotional stress) or drugs that cause a catecholamine spike is common in clinical practice.
Both emotional and physical stress can cause broken heart syndrome. However, while most people experience a stressful event that leads to this condition, at the time of their initial symptoms, up to 30% of individuals had no apparent trigger.
Signs and Symptoms of Broken Heart Syndrome
Symptoms of broken heart syndrome may manifest minutes or hours after an emotionally or physically stressful event.
This can be described as a temporary discomfort in the chest. It happens when a part of the heart does not get enough blood and oxygen.
Also called dyspnea, it is often described as an intense tightening in the chest area, difficulty breathing, breathlessness, air hunger, or a feeling of suffocation.
Dizziness can be a sign of other illnesses, including stress and anxiety. With TCM being heavily influenced by physical and emotional stressors, dizziness or fainting becomes a common symptom.
Sweating is a common reaction to fear or stress, which is why increased sweating can be a physical indicator of worry.
Anxiety-induced heart palpitations cause the heart to race, flutter, pound, or skip a beat. Specific stressful conditions can also cause the heartrate to elevate.
When someone is in a stressful situation, the body releases stress hormones. These hormones cause the heart to pump quicker and the blood vessels to narrow, momentarily raising blood pressure.
Cardiogenic shock occurs when a suddenly weakened heart cannot pump enough blood to meet the body's requirements. It can be fatal if not treated promptly.
Intense emotional stress can also lead to vomiting. It is a condition known as cyclic vomiting syndrome, which causes nausea and vomiting for an extended period.
The Heart Needs Healing
Dealing with heartbreak is more than just indulging in your go-to break-up food and binge-watching your favorite romance series. It can be tough to handle, especially if it involves someone you genuinely care about. Remember to focus on self-love by strengthening the heart and mind to overcome tragic life events and prevent broken heart syndrome.
The heart manifests various conditions in many ways, so it is best to listen to it. Do not ignore the signs and get checked. Sometimes, it can be more than just another heartbreak. For matters of the heart, visit Makati Medical Center today. It is a world-class medical facility and with top-notch healthcare services to help you receive the best heart disease treatment in the country.