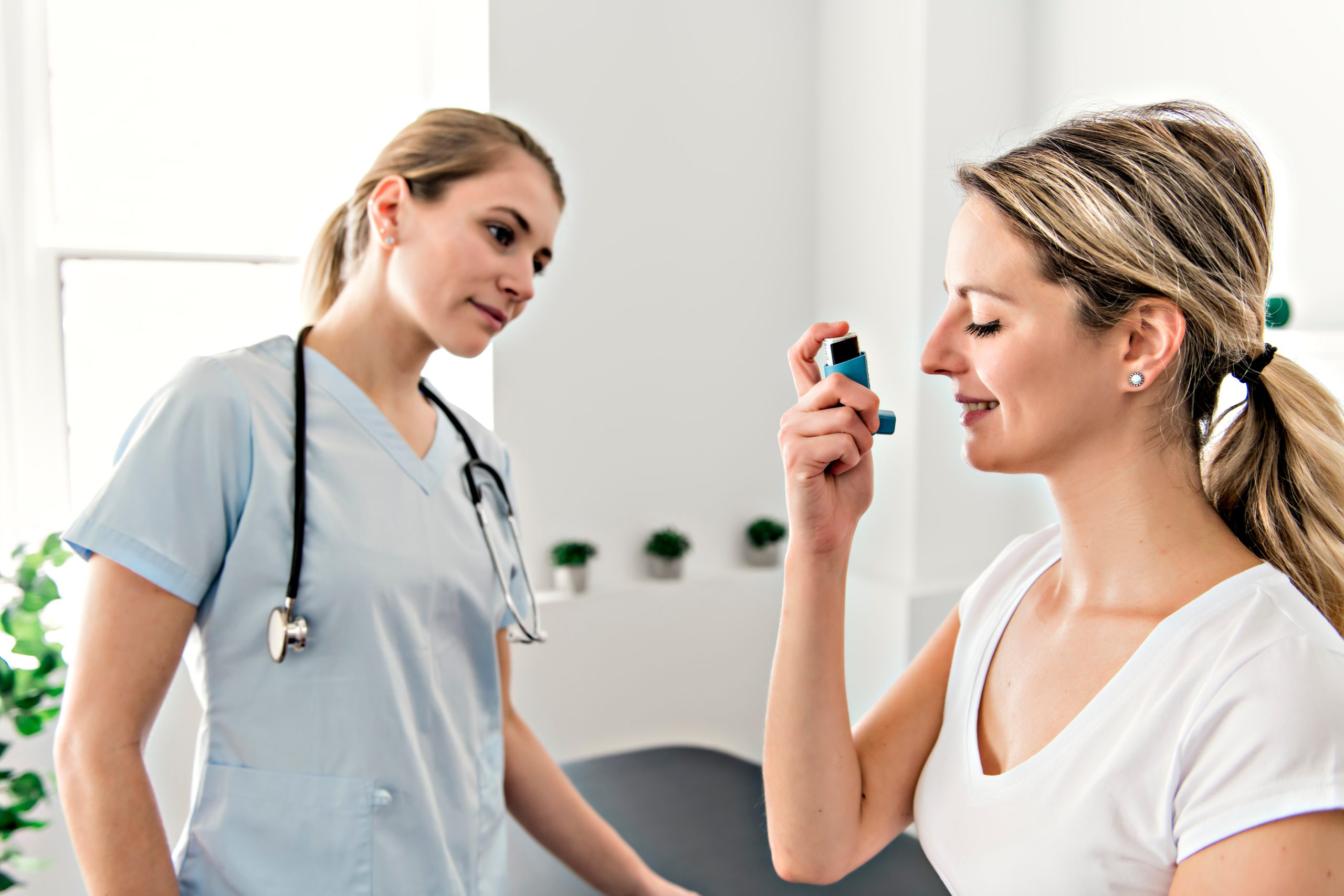 Chronic Obstructive Pulmonary Disease (COPD) is a progressive respiratory condition affecting millions of people worldwide. Characterized by airflow limitation and persistent respiratory symptoms, COPD poses significant challenges to those living with the disease. However, with proper management, individuals can enhance their quality of life and minimize the impact of COPD on their daily activities.
Understanding the nature of COPD and implementing effective management strategies is crucial for patients, their caregivers, and healthcare professionals. By raising awareness and providing practical COPD management strategies, this article aims to support individuals with COPD on their journey toward better health and improved well-being.
This article will provide an overview of the condition and essential strategies for effectively managing it. From medical treatments and lifestyle modifications to breathing techniques and coping strategies, this quick guide will help empower individuals with COPD to take control of their health.
What is COPD?
Chronic Obstructive Pulmonary Disease (COPD) is a chronic respiratory condition characterized by persistent airflow limitation and difficulty breathing. It encompasses two main conditions: chronic bronchitis and emphysema.
In chronic bronchitis, the airways become inflamed and narrowed, producing excessive mucus. Emphysema, on the other hand, involves the destruction of the air sacs in the lungs, reducing their elasticity and impairing their ability to exchange oxygen and carbon dioxide effectively.
COPD Causes, Risk Factors, and Impact
The primary cause of COPD is long-term exposure to irritants, particularly cigarette smoke. Other factors contributing to COPD development include exposure to environmental pollutants, occupational hazards, genetic predisposition, and respiratory infections.
The impact of COPD on daily life can be substantial, ranging from persistent coughing, wheezing, and shortness of breath to limitations in physical activity, decreased energy levels, and increased risk of respiratory infections
How to Manage COPD: 11 Strategies and Techniques
The following strategies and techniques can help individuals with COPD manage their condition, reduce symptoms, and improve their quality of life. However, it is important to work closely with healthcare professionals to develop a personalized management plan that addresses specific needs and goals.
Medical Treatment Options
1.    Medications and inhalers
Various medications can be prescribed to manage COPD symptoms and improve lung function. Both short-acting and long-acting bronchodilators help relax the airway muscles, making breathing easier. Inhaled corticosteroids can reduce airway inflammation. Individuals with more severe symptoms can be prescribed combination inhalers containing both bronchodilators and corticosteroids.
2.    Pulmonary rehabilitation programs
Pulmonary rehabilitation is a comprehensive program that includes exercise training, education, and counseling. It aims to improve lung function, enhance physical endurance, and provide individuals with COPD with the tools to manage their condition better. A multidisciplinary team of healthcare professionals usually supervises these programs.
3.    Oxygen therapy
Oxygen therapy may be recommended for individuals with severe COPD who have low oxygen levels. It involves the use of supplemental oxygen to improve oxygenation and reduce breathlessness. Different delivery methods, such as oxygen concentrators, compressed gas cylinders, or liquid oxygen systems, may be utilized based on individual needs.
Lifestyle Modifications
1.    Smoking cessation and avoiding pollutants
The most crucial step in managing COPD is quitting smoking. It can slow down the progression of the disease and improve lung function. Additionally, individuals should avoid exposure to secondhand smoke and environmental pollutants, such as dust, chemicals, and air pollution, as they can worsen COPD symptoms.
2.    Diet, nutrition, and exercise
A healthy diet rich in fruits, vegetables, whole grains, and lean proteins can provide essential nutrients and support overall health. Regular exercise and physical activity tailored to individual capabilities can improve lung function, strengthen muscles, and enhance overall health. It is advisable to consult healthcare professionals before starting an exercise program to determine appropriate activities and intensity levels.
Breathing Techniques
1.    Diaphragmatic breathing exercises
Diaphragmatic breathing, also known as belly breathing, involves deep inhalation through the nose, allowing the diaphragm to expand fully. This is followed by slow exhalation through pursed lips. This technique helps to improve oxygen exchange, reduce breathlessness, and promote relaxation.
2.    Pursed-lip breathing
Pursed-lip breathing involves inhaling through the nose and exhaling slowly through pursed lips. This technique, along with other common COPD breathing exercises, helps regulate breathing, prevent air trapping, and alleviate breathlessness, especially during physical exertion or stressful situations.
Managing Exacerbations
1.    Recognizing symptoms and creating an action plan
Individuals with COPD should be aware of the early signs of exacerbations, such as increased breathlessness, chest tightness, and change in mucus color. Collaborating with healthcare providers to develop a personalized action plan can help individuals respond promptly and effectively when exacerbations occur.
2.    Using rescue medications and seeking medical attention
Quick-relief medications, such as short-acting bronchodilators, are used during exacerbations to open the airways and relieve symptoms. If symptoms worsen or do not improve with rescue medications, seeking immediate medical attention is essential to prevent further deterioration and complications.
Supportive Care and Coping Strategies
1.    Emotional and psychological support
COPD can have a significant emotional and psychological impact on individuals. Seeking support from loved ones, joining support groups, or engaging in counseling can help cope with the emotional challenges associated with the condition.
2.    Palliative care and planning
In advanced stages of COPD, palliative care can relieve symptoms, improve quality of life, and support individuals and their families. It focuses on managing pain, addressing psychological concerns, and facilitating end-of-life planning based on individual preferences.
Breathe Freely: Taking Control of COPD
In managing COPD, knowledge and action are the keys to unlocking a life of ease and improved well-being. Individuals have the power to take control of their lives, embracing each breath with confidence and resilience.
By working closely with healthcare professionals, staying informed, and implementing these strategies, you can pave the way for a fulfilling life despite the challenges posed by COPD. After all, every step toward effective management counts.
To learn more about COPD management and to find comprehensive healthcare services, Makati Medical Center's team of experts is ready to support your journey to better health. Schedule a consultation to learn more about our pulmonary medicine services.