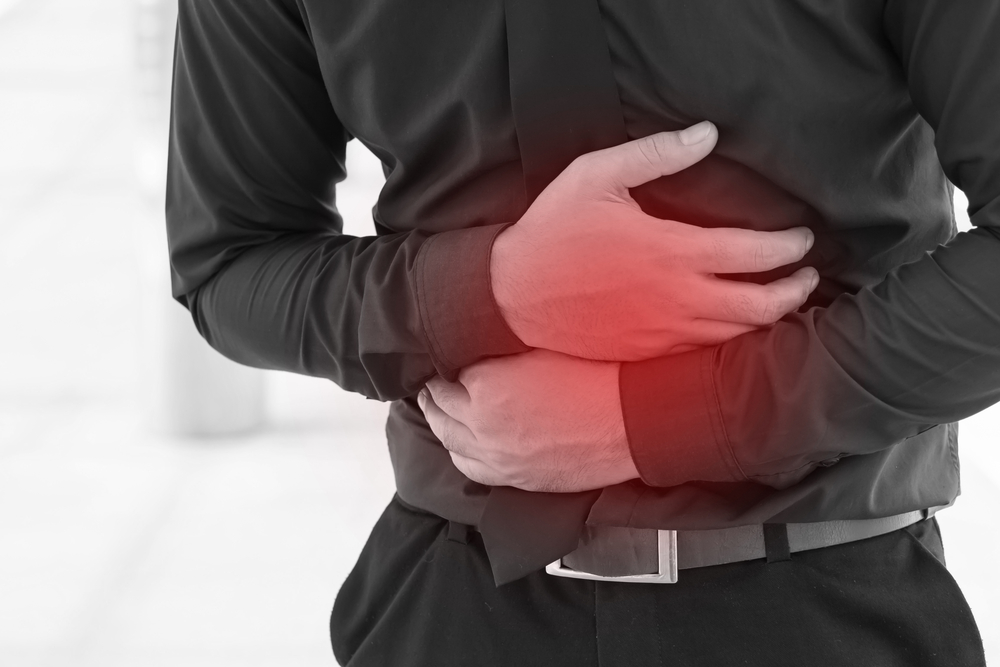 Food plays a vital role in understanding a nation's culture. Other than being a necessity for survival, many believe that a country's dishes serve as an expression of identity and a symbol of national pride. While people may have their own views towards food, one trait that they have in common would be the love for eating.
However, there are people who frequently indulge and do not follow a healthy diet, eventually leading to diseases such as hypertension and diabetes. But apart from tracking nutrients, every individual should make sure that what they are putting into their bodies does not contain disease-causing germs.
Foods and beverages can be breeding grounds for microbes. When dishes are contaminated or prepared incorrectly, bacteria, viruses, and parasites may grow and multiply and eventually enter the body. Some may be lucky enough to experience just an upset tummy, but others may require medical treatment. 
What are the common foodborne illnesses, and how to prevent them?
To avoid getting literally sick to the stomach, it is best to know the common foodborne diseases along with their sources, symptoms, and preventive measures.
1. Escherichia Coli
Escherichia coli, better known as E. Coli, is a type of bacterial species that usually lives inside a person's intestines. Most bacteria strains are harmless, but some are notorious for causing severe and life-threatening infections; a prime example would be E. Coli 0157:H7.
Causing over 73,000 cases in the U.S. per year and 11-15% of diarrhea in people visiting developing countries, this variant can lead to food poisoning, diarrhea, and even kidney failure.
Sources
E. Coli can be found in all kinds of foods and beverages. They are usually acquired by consuming undercooked ground meat products and drinking contaminated water or unpasteurized drinks.
Symptoms
Diarrhea
Fever
Nausea
Stomach cramps
Vomiting
Seizures
Prevention
Cook all types of meat thoroughly. Do not leave any parts raw.
Do not swallow water when swimming in pools, lakes, and open water.
Stay away from unpasteurized beverages that include dairy, juices, and ciders.
2. Salmonella
Salmonella infection is one of the most common foodborne illnesses in the world. Figures show that the bacteria causes around 1.2 million infections each year, indicating how easy it is to contract it. Upon exposure, it may potentially cause two kinds of illnesses. 
Salmonellosis – A flu-like disease that comes with stomach aches, constant nausea, and cramps
Enteric Fever – A high-grade fever that may cause one to experience constipation, aches, and drowsiness
Sources
Salmonella can easily contaminate any food, but the bacteria is usually found in raw pork and poultry, vegetables, fruits, and even processed food. It is highly contagious and can be transmitted through exposure to animals or meat drippings and contact with an infected individual.
Symptoms
Diarrhea (sometimes blood-tinged)
Fever
Nausea
Severe headache
Chills
Stomach pain and cramps
Vomiting
Prevention
Cook meals thoroughly. Ensure that the dishes (especially those with chicken or pork) do not have any raw parts.
Thoroughly rinse fruits and vegetables before peeling and cutting them.
After handling meat, wash hands properly and make sure that the countertops are free of animal drippings.
3. Clostridium perfringens
Clostridium perfringens is bacteria that can be found in various environments, including humans' and animals' intestines.
The Centers for Disease Control and Prevention states that 1 million infection cases occur in the U.S. annually, making it one of the most common culprits of food poisoning in the country. It can multiply under harsh conditions, and some strains are known to produce harmful toxins.
Sources
C. perfringens is usually found in beef, poultry, gravies, and dried or pre-cooked dishes. Infections often happen when a person eats food prepared in large quantities and kept warm for a long time (e.g., buffets and catered events).
Symptoms
Prevention
Avoid the danger zone: it may thrive in food cooked between 40–140°F (4.4–60°C), so it is best to go above or below this range.
Unrefrigerated food that has been left out for more than two (2) hours should be thrown away.
When preparing leftovers, make sure to heat it to 165°F (74°C) before serving.
4. Norovirus
Norovirus is the leading cause of viral diarrhea or acute gastroenteritis in the world. People who contract the disease may experience several episodes of stomach pains, cramping, and diarrhea. Its prevalence and ability to re-infect people make the condition more dangerous for children and seniors.
Sources
Norovirus can quickly spread by coming into contact with an infected individual. In most cases, people contract the disease by staying in crowded areas, touching contaminated surfaces, or eating food prepared by a sick chef.
Symptoms
Diarrhea
Nausea
Vomiting
Stomach pain
Chills
Low-grade fever
Muscle pains
Headache
Fatigue
Prevention
Do not prepare food when sick.
Sanitize all kitchenware and eating utensils before use.
Avoid touching common surfaces, and wash hands frequently. When eating out, bring a small bottle of rubbing alcohol.
5. Campylobacter
Similar to the norovirus, Campylobacter is another common cause of diarrhea (often bloody). This bacteria cause around 1.3 million illnesses yearly, and contracting it can make a person at risk for intestinal and other complications such as irritable bowel syndrome, temporary paralysis, and arthritis.
Sources
Campylobacter is usually acquired by consuming contaminated beverages and meat. Ingesting untreated water, unpasteurized dairy products, and undercooked meat are the most common ways people get infected.
Symptoms
Aches
Diarrhea
Fever
Infections
Nausea
Vomiting
Stomach cramps
Prevention
Inspect water sources before drinking. Never drink untreated water from a stream, well, or faucet.
Cook food at appropriate temperatures, and keep kitchenware clean.
Use separate chopping boards when handling raw and cooked food.
6. Listeria
Listeria is a rare pathogen that can bring a disease called listeriosis, which can be serious for pregnant women, the elderly who are over 65 years old, and those with weak immune systems. Individuals exposed to the bacteria may experience mild to severe symptoms such as nausea, fever, and diarrhea.
It is not the most common foodborne illness out there, but studies show that it causes over 260 deaths every year.
Sources
Listeria is commonly found in several dairy or refrigerated products. Ice cream, cheeses, and even deli meats are known to be the main harbingers of the disease, but some can get infected through spreads, seafood, and other greens.
Symptoms
Aches
Diarrhea
Fever
Nausea
Vomiting
Stomach cramps
When the infection has spread to the nervous system:
Headache
Stiff neck
Confusion or changes in alertness
Loss of balance
Convulsions
Prevention
Keep the refrigerator and kitchen area clean. Always separate raw and cooked food.
Rinse fruits and vegetables thoroughly before cooking.
Cook and reheat meals at the necessary temperatures. Go above 165°F (74°C) to ensure safety.
Clean grocery bags regularly. Bacteria may stick on its surface and eventually contaminate food.
Keep Stomach Pain Away
Food can be best enjoyed when prepared with care. When cooking, always remember to practice good hygiene, check labels, and clean the ingredients thoroughly to prevent foodborne illnesses from spreading. Keep your loved ones safe and have peace of mind during mealtimes.
Are you experiencing any of the symptoms above? If your stomach pain is getting worse by the minute, seek the help of a gastro doctor immediately. For food poisoning and other related ailments, reach out to Makati Medical Center for diagnosis, management, or treatment.